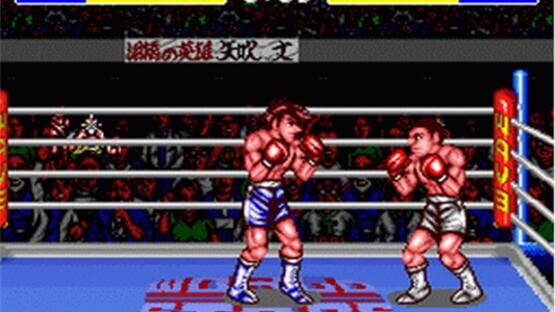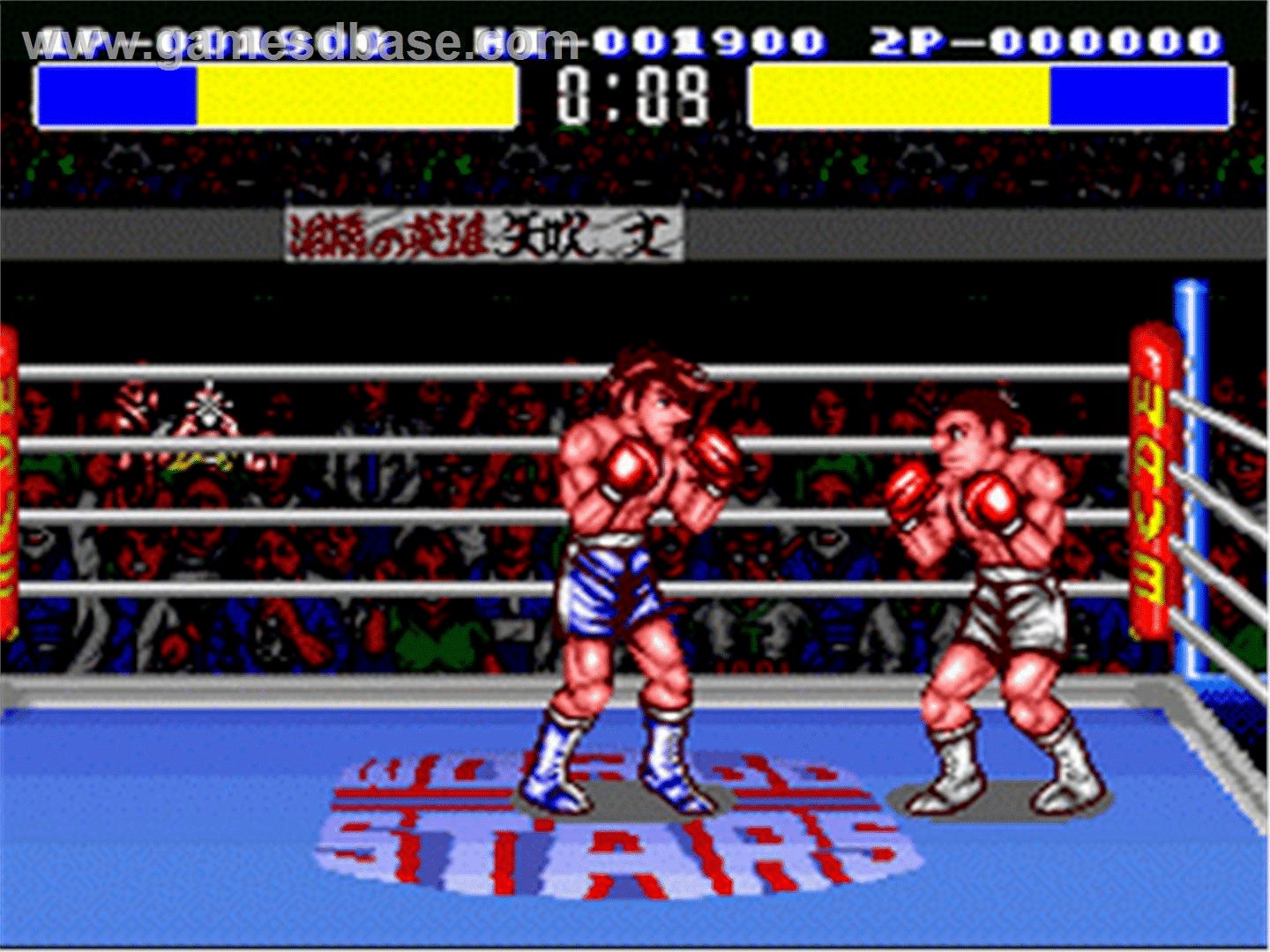 The player stars as Joe Yabuki, an aspiring boxer, as he goes from an unknown kid from the rough side of town to a boxing champion. The game follows the traditional beat 'em up format, with some portions taking place inside a boxing ring and others taking place in the back alleyways, as Joe trains, fights bullies, and then fights in the boxing ring.
It's a sluggish and unresponsive boxing game with bizarre controls that I quit after getting wrecked a few times by the third opponent but LALALA I CANT HEAR YOU IM TOO BUSY HOLDING A NO GUARD STANCE AND CROSS COUNTERING WOOOO
---
A pretty nice "adaptation." Has some pretty funny controls though. For fans first and gamers second.
---