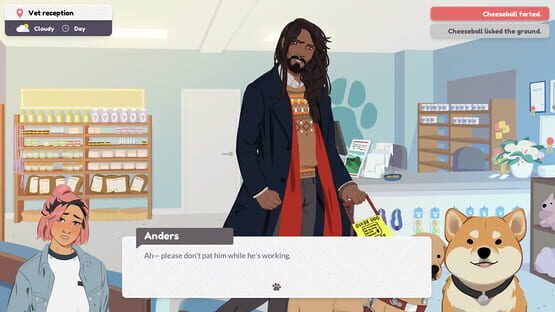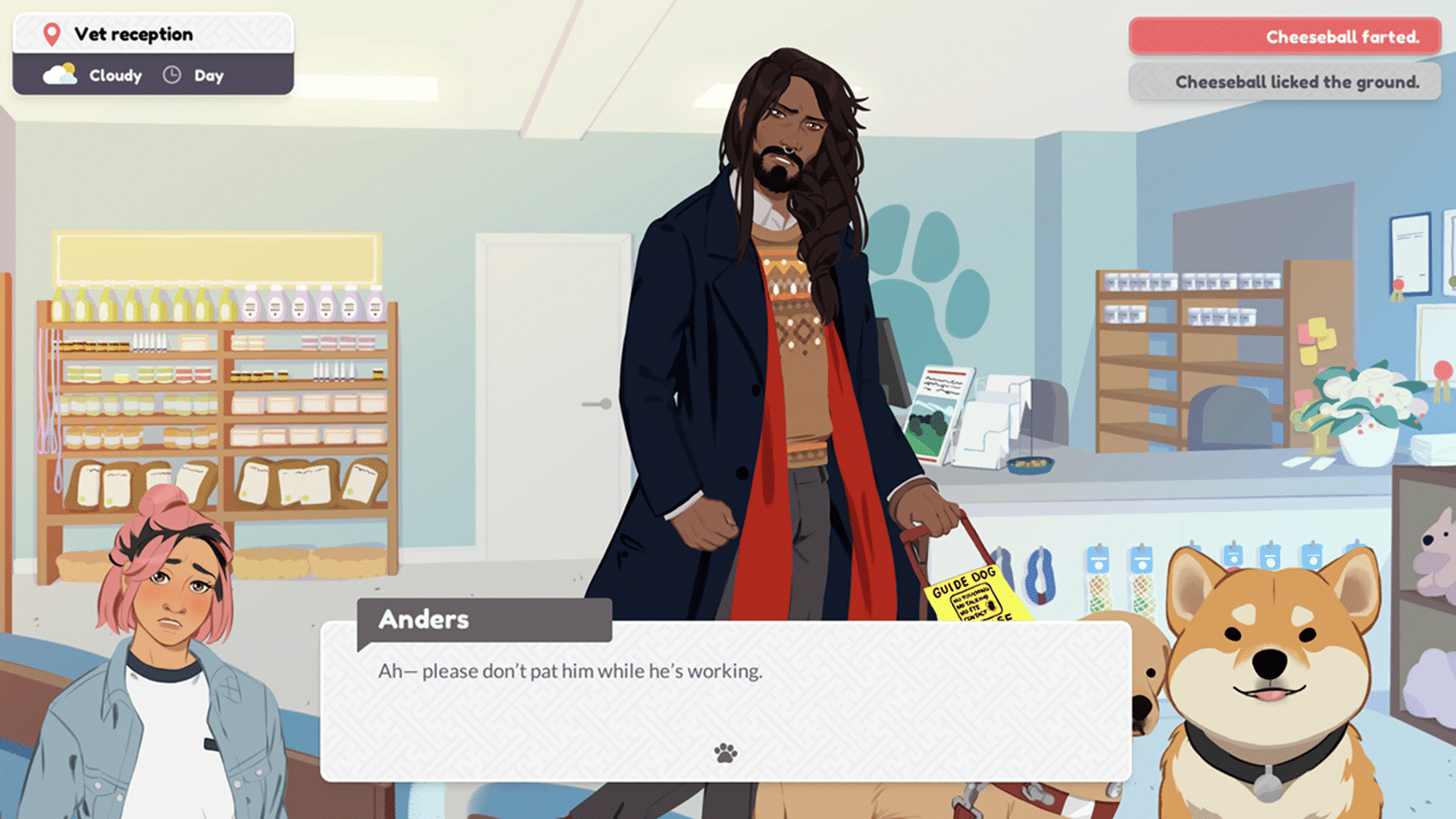 Best Friend Forever is the world's first simulation game to combine pet care and dating (just not necessarily at the same time). Train, pat and play with your very own dog to form a bond that will last the ages. With your four-legged companion by your side, meet, woo and cherish the many cuties of Rainbow Bay's thriving singles scene. Pet the dogs - then the owners.
Average and enjoyable in kind of a remarkable way. The dog care system can feel kind of tacked-on at times, but I don't think the dating sim aspects of the game would be nearly as enjoyable without it. The game is also still getting bug patches and cute little seasonal updates, which is nice.

I marked as complete after finishing one character route, but I would like to go back and do some more. Maybe it's the sort of game to play in chunks over a long period of time, because after I finished my first route I was all... boy, I don't want to do that all over again!
---