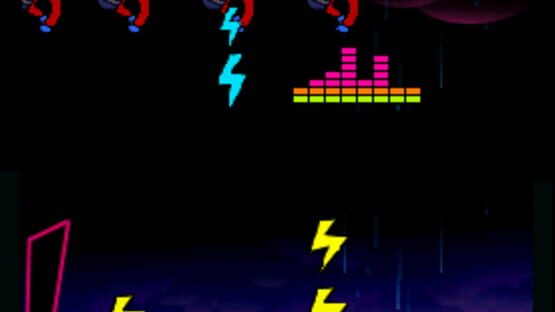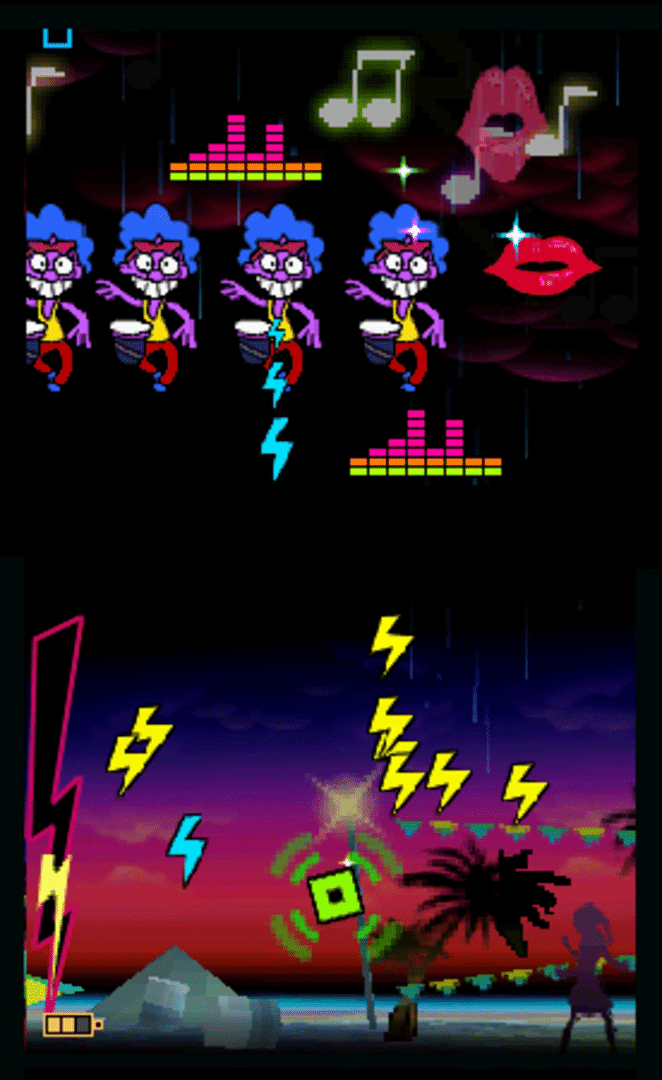 Big Bang Mini is a bidimensional shoot 'em up with "bullet hell" influences. Even the player's projectile can become dangerous, when they explode and return in the lower screen. Developed by Arkedo and published by SouthPeak Games.
Big Bang Mini é uma incursão criativa no gênero shoot em up, com temática de fogos de artifício ao redor do mundo.
Ao invés de uma nave, o jogador tem uma espécie de objeto principal a ser protegido, que deve ser movido com a stylus para desviar dos ataques vindos da tela superior.
Para atacar, o jogador faz movimentos retilíneos na tela de baixo, realizando um segmento de reta, sempre de baixo para cima, lançando na direção desenhada um fogo de artifício tentando acertar os inimigos que se movem na tela superior.
Caso erre o tiro, ele explode e estilhaços caem na tela de baixo, que podem destruir o objeto a ser protegido.
A dinâmica é atirar com destreza para acercar os inimigos evitando errar ao máximo, e desviar dos objetos em rota de colisão com o objeto especial da tela de baixo.
É uma experiência divertida e interessante, com boa variedade de inimigos e visuais inspirados em elementos culturais de vários lugares do mundo.
---