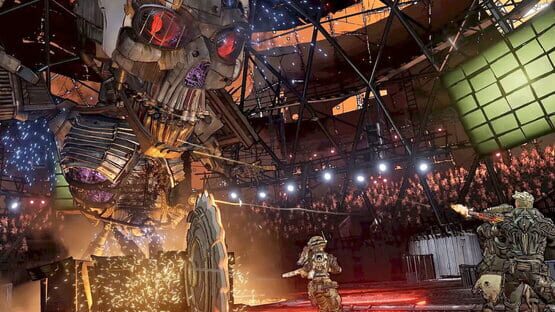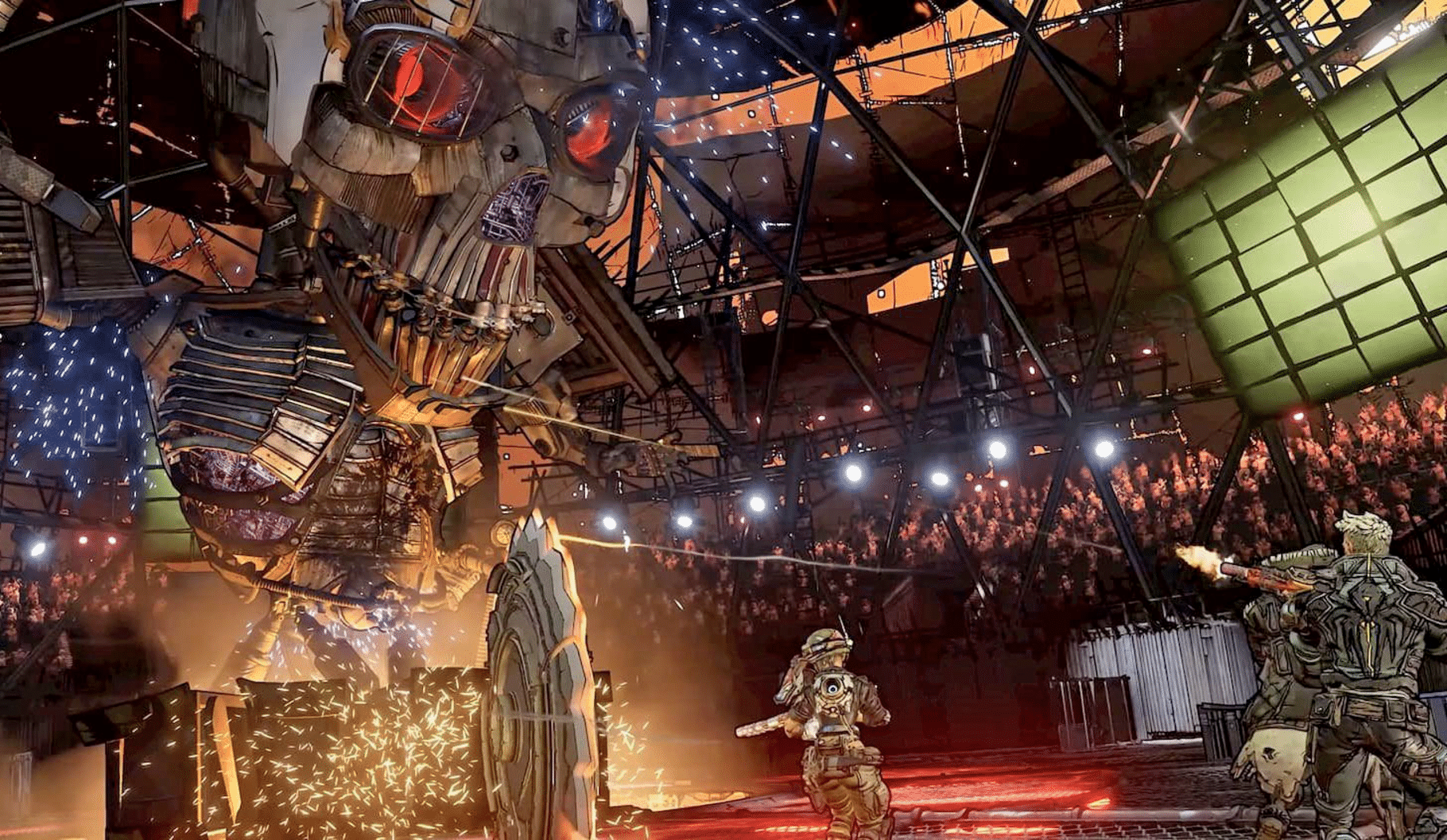 Borderlands 3
Sep 13, 2019
The original shooter-looter returns, packing bazillions of guns and a mayhem-fueled adventure! Blast through new worlds and enemies as one of four new Vault Hunters. Play solo or with friends to take on insane enemies, score loads of loot and save your home from the most ruthless cult leaders in the galaxy.
I have never seen a safer evolution in a video game franchise than I did with Borderlands 3–the latest iteration in the OG looter-shooter series.
Borderlands 3 plays it safe in every major gameplay category, changing the heart of nothing but refining classic features to new heights. This is most clear in the game's map and arena design; the distinct areas for which the Borderlands series is known have grown in scope, and the individual combat zones within the maps are surprisingly layered with greater verticality and cover variety. Marcus' tagline, "Guns! Guns! Guns!" is once again fitting—if you take the developer's word for it, the number of guns has expanded in a huge way! Frankly, Borderlands 2 already had too many guns for me to care about any of them. Finally, the playable characters have developed distinct, voiced personalities to match the more varied skill trees in this game!
Unfortunately, all of these improvements are hampered by a few technical issues (at time of review, 2 months after launch) pertaining to the UI. Borderlands has always been a splitscreen game for me and a friend, and the in-world rendering of the UI causes the game to chug around 15 fps. Also, this game introduced more full cut scenes to the Borderlands series, but they more often hurt the experience than helped it because of poor framing, animation, and acting. this is especially true of the largely forgettable villains who only seem to justify their existence by harming characters we are supposed to care about.
In the end, I enjoyed my time with Borderlands 3 as I expected to, but my enjoyment was hampered by several questionable design choices that set the series back in this modern age of looter-shooters.
Big fan of the series, wasn't super impressed with this ones writing, it had me wondering if I had just gotten too old for the type of comedy they were handing out, a lot of it didn't seem all that clever. I did appreciate the movement in this game a whole lot, gave the encounters a new feeling of intensity. I would be happy playing a bunch of different wave modes.