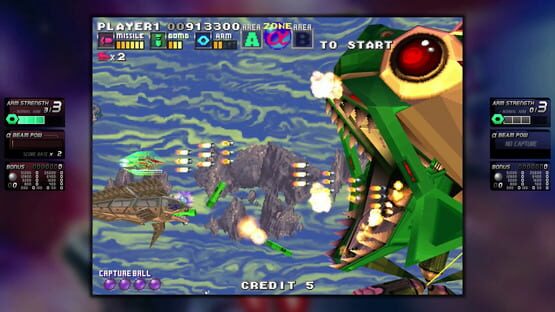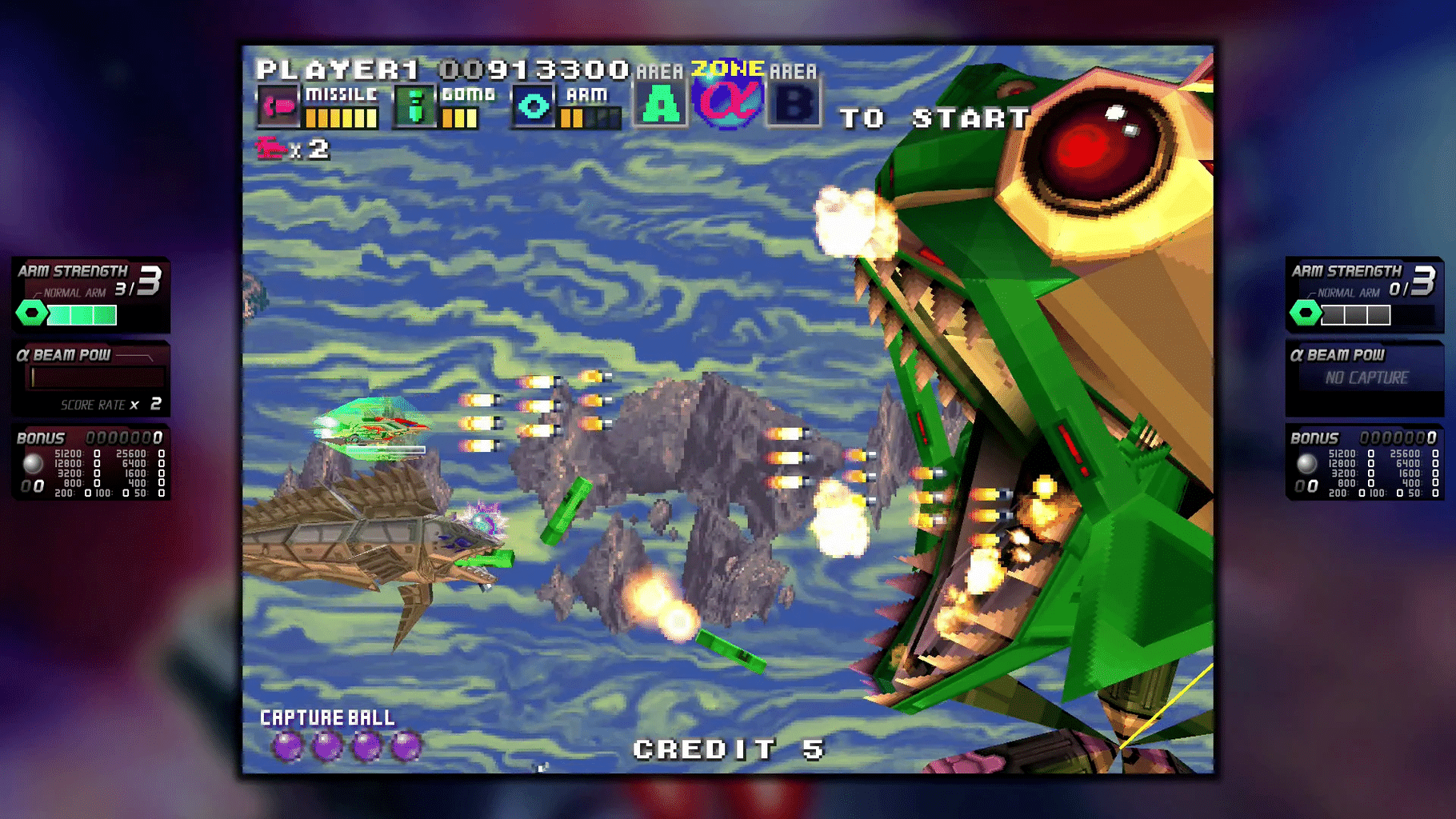 Darius: Cozmic Revelation - Collector's Edition
A sequel to the Cozmic Collection, Darius Cozmic Revelation was released for PlayStation 4 and Nintendo Switch on February 25, 2021 in Japan, containing the games G-Darius HD and Dariusburst: Another Chronicle EX+. The western release will contain the Game Boy version of Sagaia as a bonus on the cartridge. A future update also adds G-Darius Ver. 2 to the compilation.
Included with the Famistu DX Pack of Cozmic Revelations - Special Edition is a packaged copy of Darius: Extra Version, released for the Sega Mega Drive in 2020.
The Collector's Edition contains:
- Darius Cozmic Revelation Game for Nintendo Switch
- Collector's box with magnetic latch
- Darius PCB Box
- DARIUSBURST ANOTHER CHRONICLE Live in O-EAST -revolt- Blu-ray with Zuntata bonus feature by Audi Sorlie and John Linneman.
- Arcade Papercraft
- Hardcover Artbook (localised in English)
- 4 Acrylic Art Cards
- PVC Standee
- DARIUS THE OMNIBUS III Arrange CD
- Darius Revelation Pin