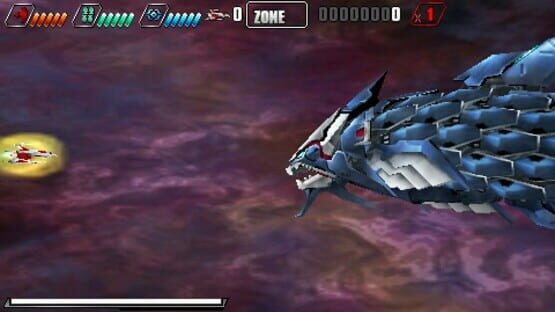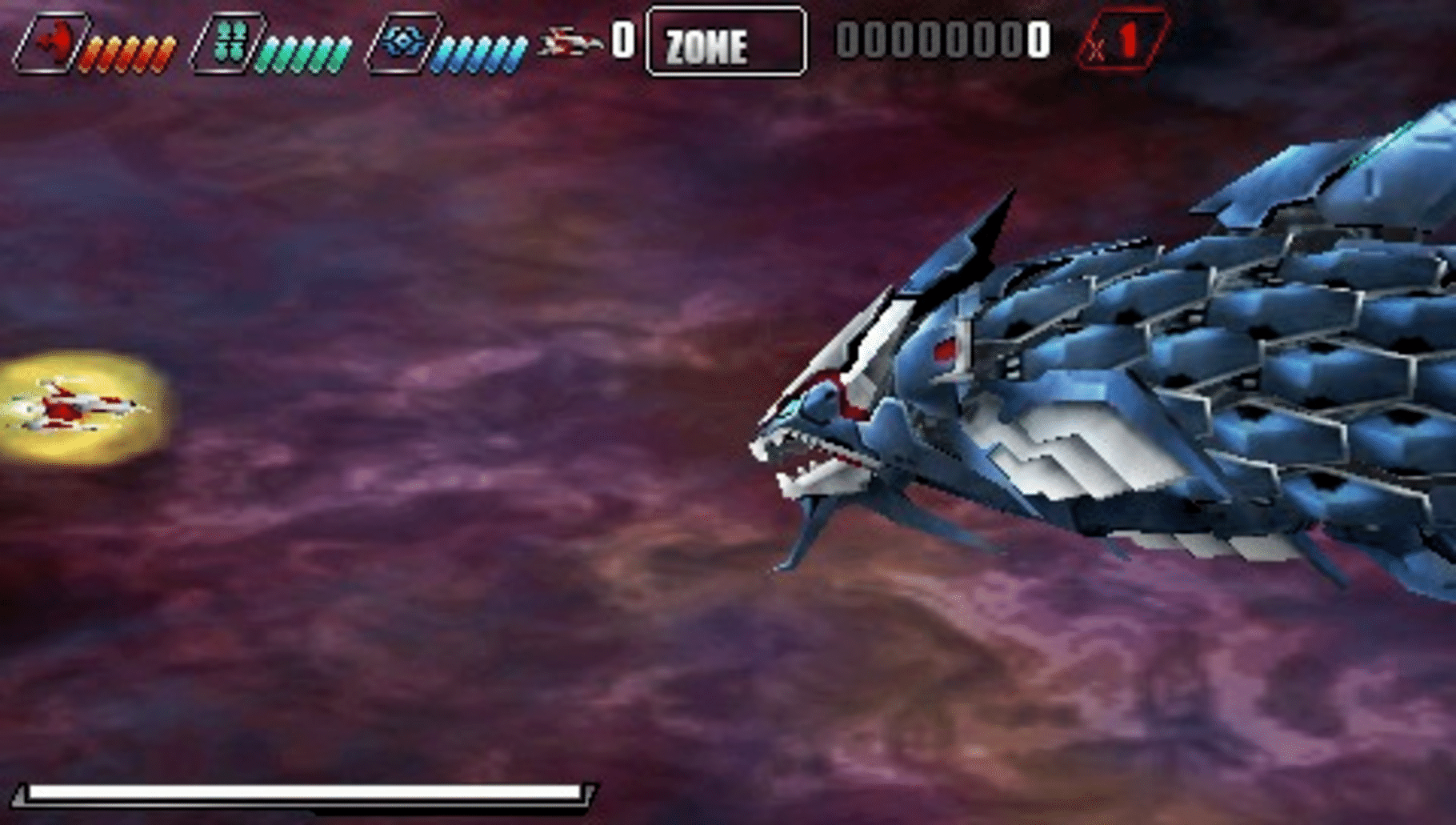 Dariusburst is a horizontal scrolling shooter developed by Pyramid and published by Taito. It forms part of the Darius series and it is released for the PlayStation Portable in December 24, 2009.
Like previous Darius games, Dariusburst is an offbeat sci-fi shooter set in outer space with aquatic-themed (typically fish-shaped) robotic enemies. In keeping with tradition, the game also features branching paths instead of the linear progression found in most video games. There are a total of 11 zones in the game, with 5 stages per run.
A related arcade game titled Dariusburst Another Chronicle was released on December 17, 2010, in a 32:9 dual widescreen cabinet. An update, Dariusburst Another Chronicle EX, was released in 2011.
A revised port of the original game for iOS and Android, titled Dariusburst Second Prologue, was released on February 10, 2012, and October 24, 2015 in the US. An enhanced release titled Dariusburst Chronicle Saviours has been announced for PlayStation 4, PlayStation Vita, and Microsoft Windows. The game will be released in Japan by Kadokawa Games under their publishing division Chara-Ani, and was released internationally by Degica.