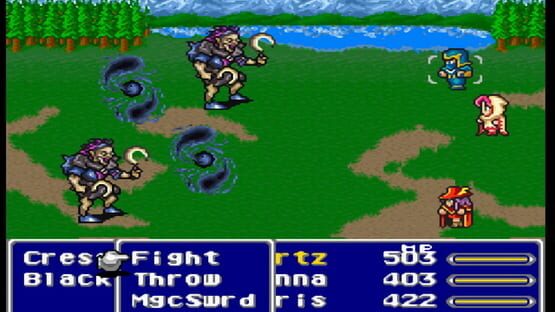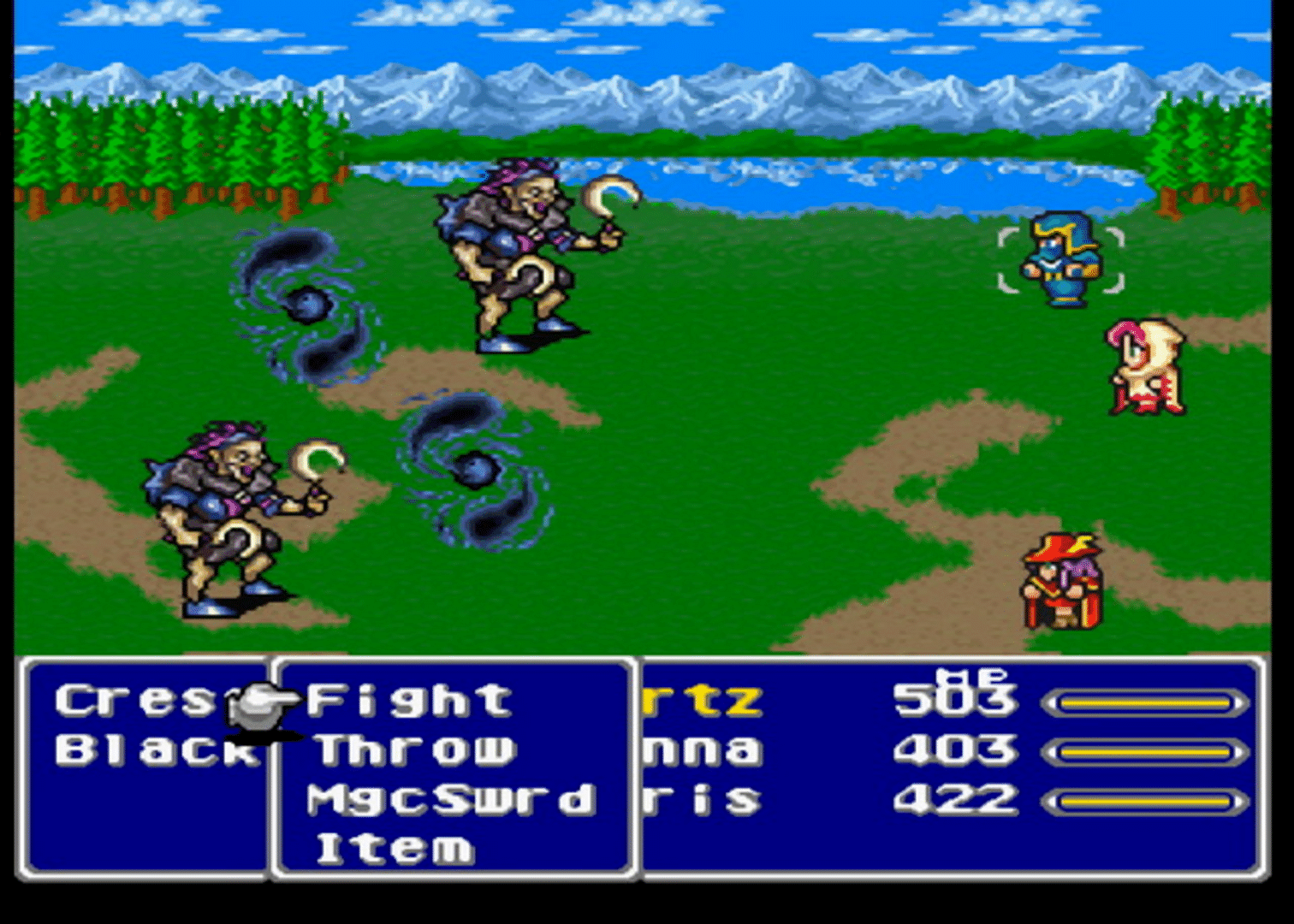 Final Fantasy V is a fantasy role-playing video game developed and published by Square in 1992 as a part of the Final Fantasy series. The game first appeared only in Japan on Nintendo's Super Famicom (known internationally as the Super Nintendo Entertainment System).
It has been ported with minor differences to Sony's PlayStation and Nintendo's Game Boy Advance. An original video animation produced in 1994 called FINAL FANTASY: Legend of the Crystals serves as a sequel to the events depicted in the game. It was released for the PlayStation Network on April 6, 2011, in Japan. An enhanced port of the game, with new high-resolution graphics and a touch-based interface, was released for iPhone and iPad on March 28, 2013, and for Android on September 25, 2013.
FINAL FANTASY V has been praised for the freedom of customization that the player has over the characters, achieved through the greatly expanded Job System. Despite being released only in Japan, the Super Famicom version sold more than two million copies. The PlayStation version has earned "Greatest Hits" status, selling more than 350,000 copies.