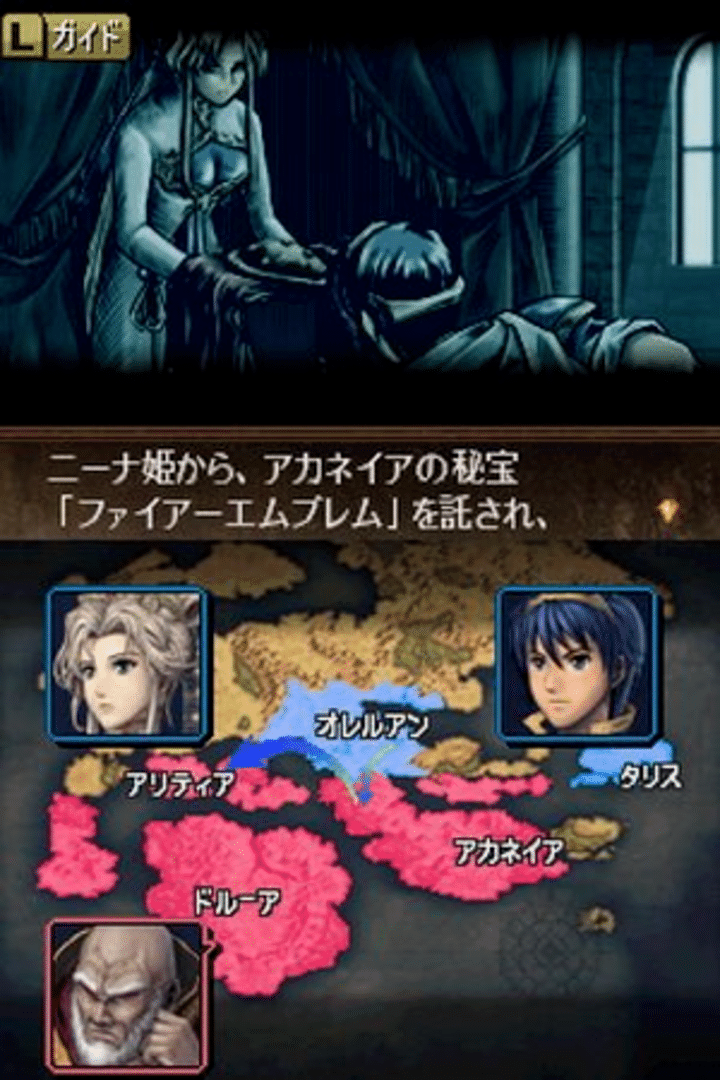 Fire Emblem: New Mystery of the Emblem
Fire Emblem: New Mystery of the Emblem is a remake of Fire Emblem: Mystery of the Emblem, developed by Intelligent Systems and published by Nintendo. It is the second Fire Emblem remake for the Nintendo DS. It was released on July 15, 2010 in Japan. The game utilizes the Wi-Fi Connection in a similar manner to Shadow Dragon. This is the only Fire Emblem DS game to not be released overseas.
The game also contains an exclusive mode which remakes the four chapters of BS Fire Emblem: Archanea Senki Hen, a Satellaview exclusive game, with new new engine and mission-based gameplay (instead of time-based, like the original), but lacking the voice acting that the Satellaview version originally provided.