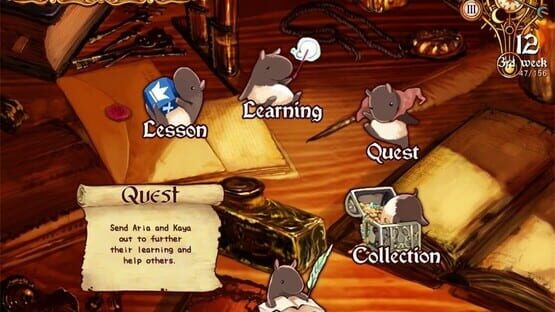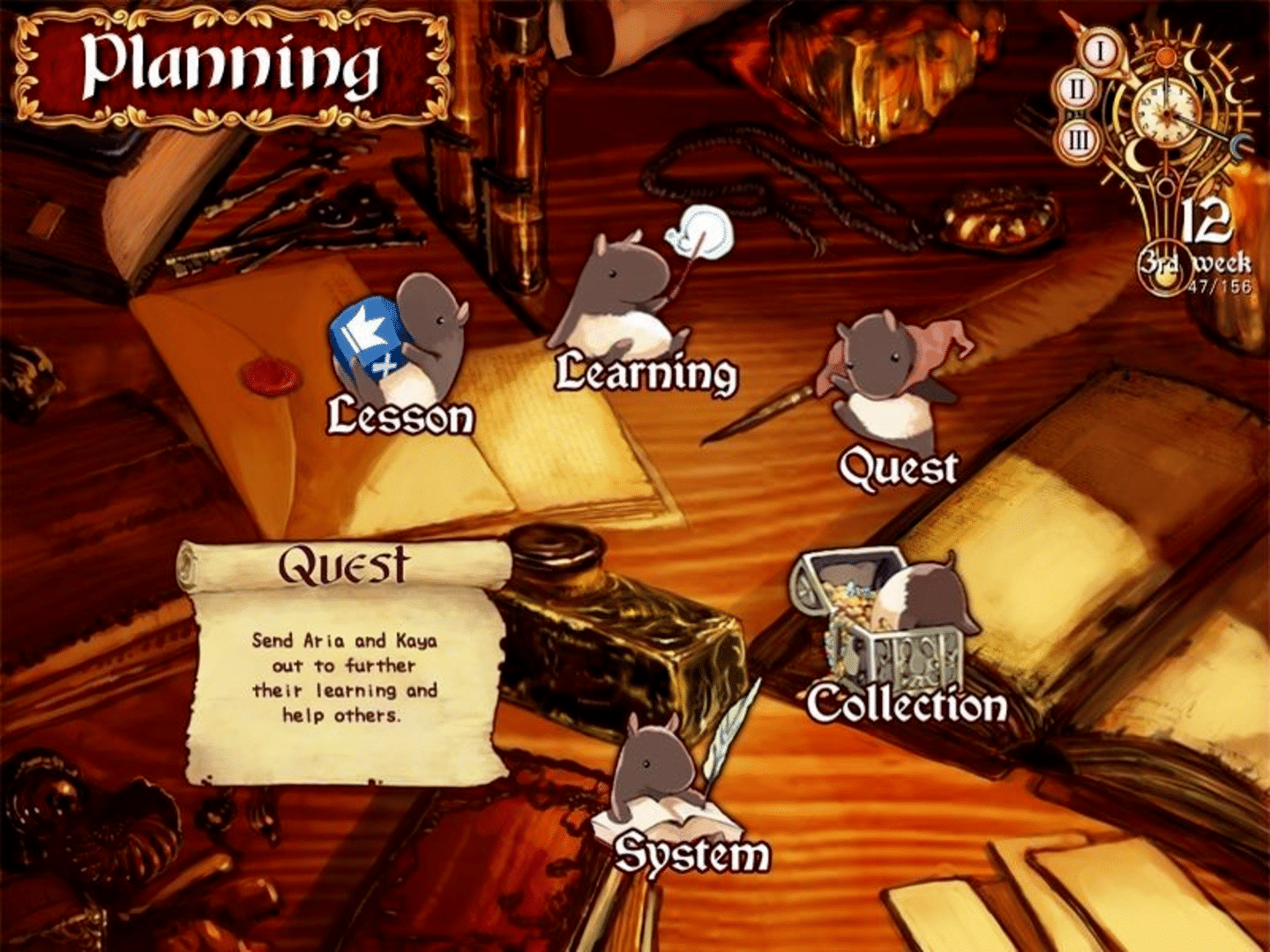 Girlish Grimoire Littlewitch Romanesque
As Domino, you must mentor Aria and Kaya in their training to become witches, mastering the magical arts. Take them to the classroom to grow the skills required to master powerful spells. Send them on quests to test their progress and show them the dangers that exist in the world.
this one had such cute art and then bam porn wtf
---
You want a visual novel that has a ton of lore? Do you like a visual novel that has gameplay elements? Do you like that gameplay to be technical and complicated, yet managable and still enjoyable? You've found the right one.
Take a story that revolves around magical learning and slice-of-life fantasy, then blend it with some time-management and an intriguing dice-rolling mechanic, and you get Littlewitch Romanesque. And is it ever astoundingly good! Nearly every scene between lessons contains lore, and there is enough depth to the worldbuilding within the story to give you a lot for your imagination to explore.
The plot, despite being an eroge (with adult scenes removed on Steam), is actually surprisingly not that perverted. If gratuitous sex is a turn-off in other visual novels, you'll be delighted by how focused the plot is on revealing its world and developing its huge amount of characters. Sure, there's some fan-service (as one will always expect due to the genre), but it's almost always either comedic or sentimental, and rarely feels out of place.
And don't even get me started on the artwork. HOLY CRAP, is this some absolutely stunning art. You can see the love and detail in every single scene.
If you're looking for something story-rich, with fantastic artwork, just the right amount of challenge, and a little less perversion than the status quo, Littlewitch is the VN for you.
---