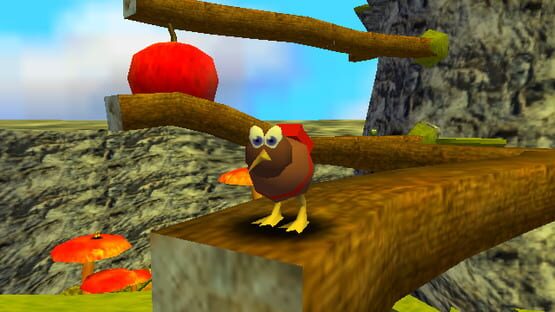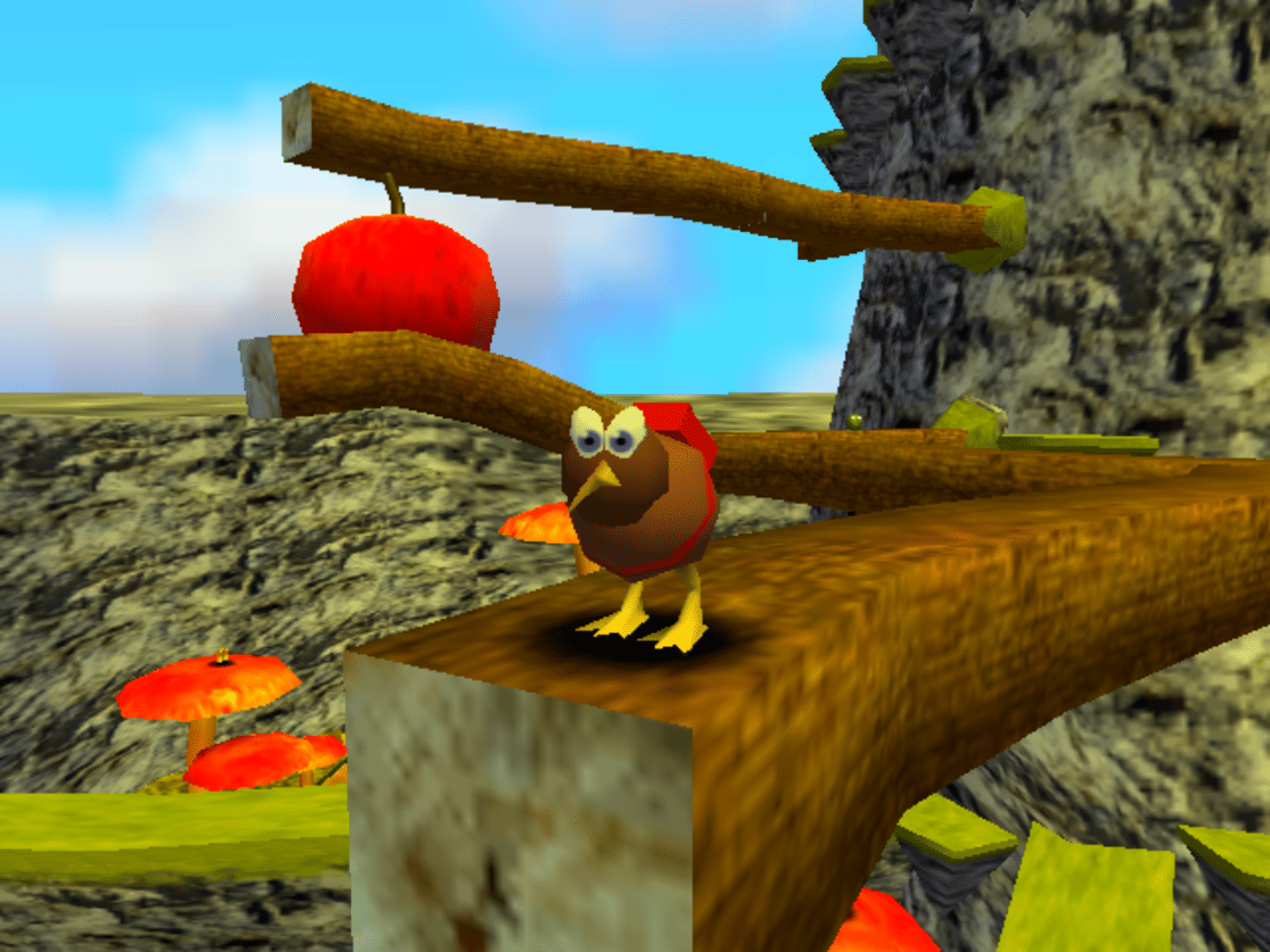 Kiwi 64 is a small hommage to that one 3D collect-a-thon platformer by that one UK gamedeveloper.
It features one world and challenges you to collect five magical lamps in order to get the evil melon down from the mountain in the middle.
The music is part of Jay Moser's amazing album "Bear and Bird".