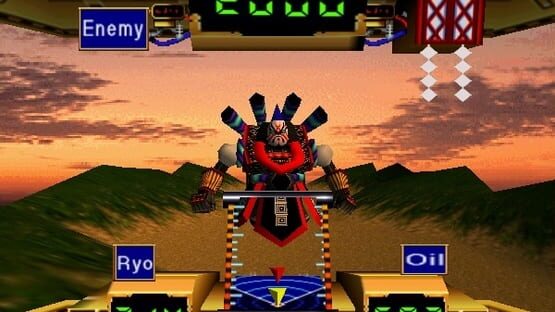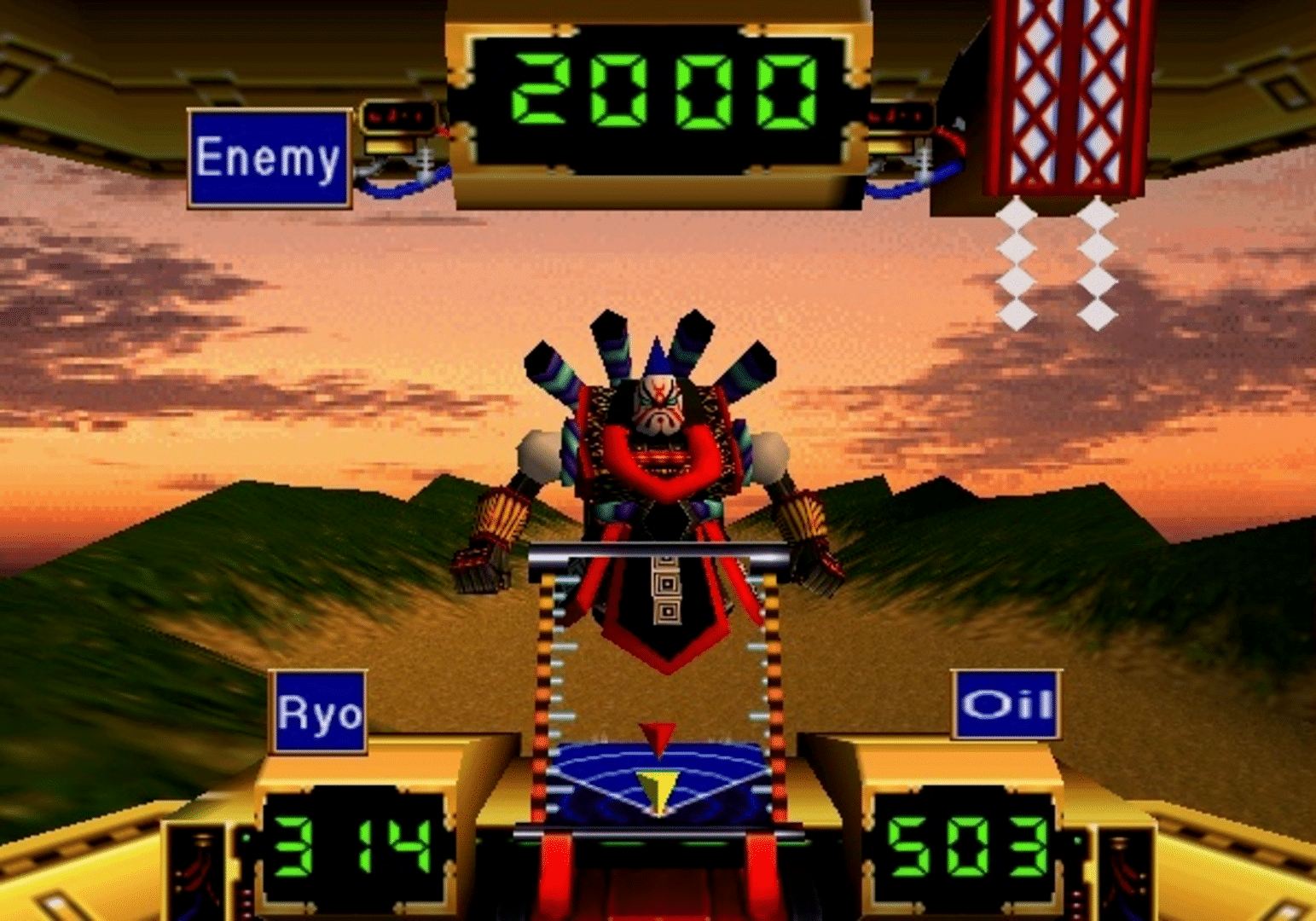 Mystical Ninja Starring Goemon
The story follows Goemon's struggles to prevent the Peach Mountain Shoguns gang from turning Japan into a Westernized fine arts theater. The plot calls for three cinematic musical features and battles between giant robots; like other Ganbare Goemon games, it is peppered with surrealist humor and anachronisms.
The protagonist of Mystical Ninja is Goemon, a hot-blooded, kiseru-wielding ninja with blue, bushy hair based loosely on the legendary thief Ishikawa Goemon. The lord of Oedo asks him to find those who maimed Oedo Castle. Goemon lives in Oedo Town and is friends with Ebisumaru, a strange, gluttonous fat man who wears a blue bandana. Ebisumaru is defined as lazy and perverted. Their kunai-throwing friend Sasuke is a mechanical ninja (made by the Wise Man of Iga) who enjoys hot baths and Japanese tea. Rounding out the heroes is Yae, a fierce sword-wielding kunoichi, who happens upon Goemon's band in Zazen Town. The villains of the game hail from the organization Peach Mountain Shoguns and include a gang of four "weirdos" led by Spring Breeze Dancin' (Danshin Harukaze) and Kitty Lily (Margaret Ranko). They intend to transform Japan into a stage for their talents.