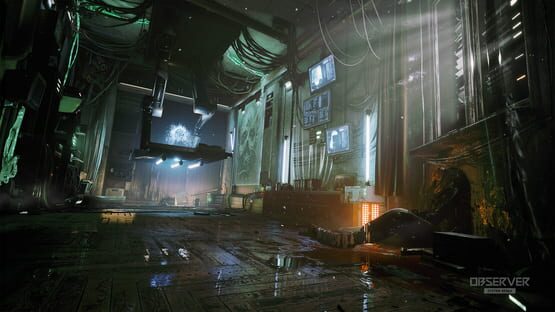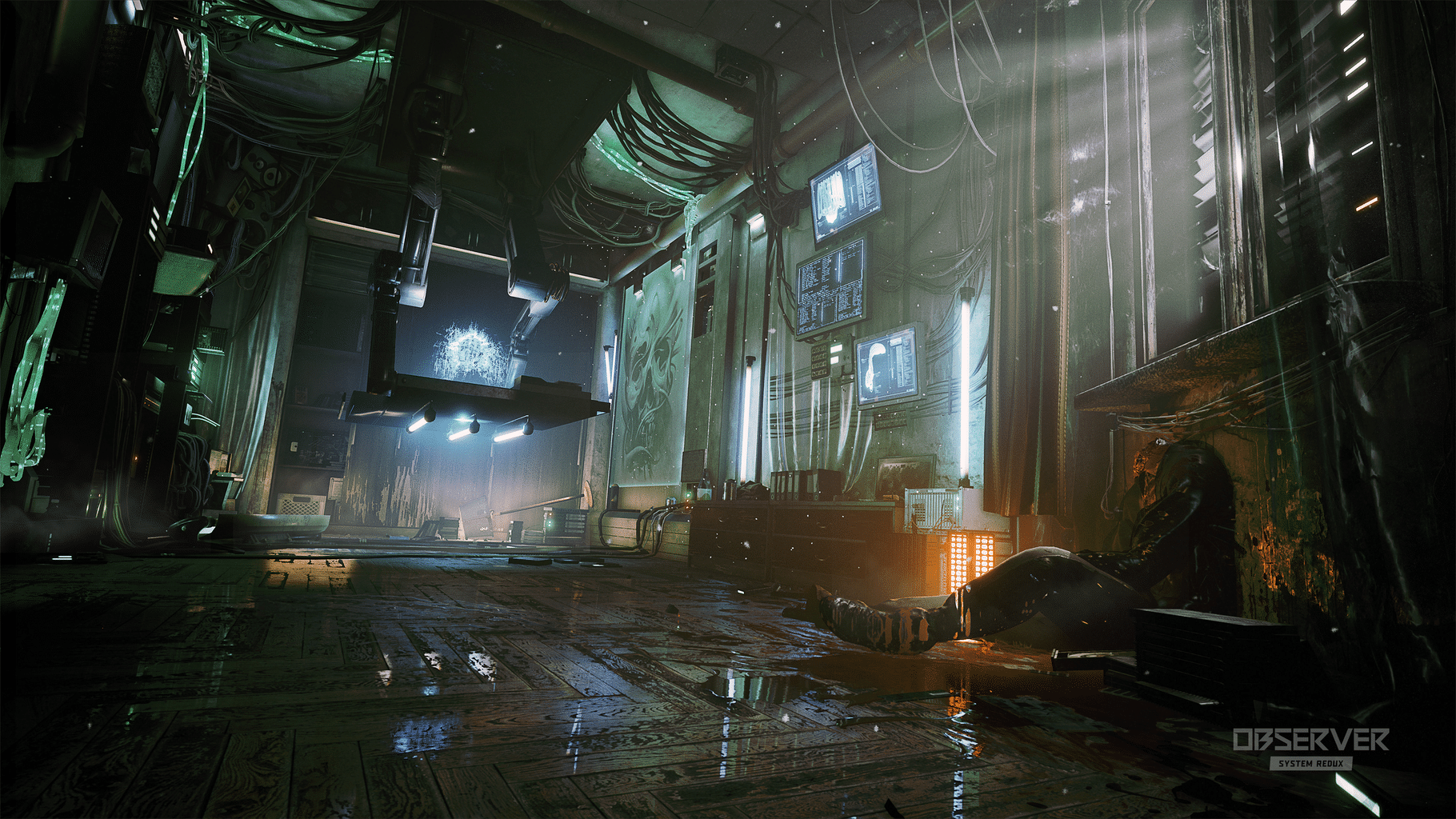 The year is 2084.
In a dark cyberpunk world shattered by plagues and wars, become a neural detective and hack into the minds of others.
Rebuilt and augmented for the next-generation, Observer: System Redux is the definitive vision of one of the most acclaimed cyberpunk stories in games.
Narratively it feels like a bit of waste and like that meme of the picture of the horse that begins super detailed and evolves into a stick figure. The detective side of the game isn't very fleshed out. And then the ending throws all these big cyberpunk themes at you and gives you no real time to grapple with them. It's like someone tapped over last 90 minutes of Blade Runner to record the last 30 minutes of Ghost in the Shell.

I am not going to complain though. Visually striking and I dig that it's confident enough in itself to throw so much vivid imagery at you at every turn. Having just played Thirty Flights of Loving, this feels like the ideal AA or AAA version of that. Maybe it's ultimately too long to really hold up. But the ideal AA game, imo, should be this - a super polished and impressive looking 4-6 hour game full of sick images.
---
Un walking simulator con algunas ideas interesantes, pero no deja de ser un pseudo-P.T. con estética de Blade Runner.
---
Die aufgehübschte Version sieht ganz gut aus mit RTX und den neuen Effekten. Leider ruckelt es an einigen Stellen, wenn scheinbar Abschnitte im Hintergrund nachgeladen werden. Spiel bleibt weiterhin schön "duchgeknallt". Diesmal hab ich mir die Mühe gemacht und auch alle Nebengeschichten abgegrast. Insgesamt eine tolle Erfahrung und weiterhin eine Empfehlung!
---