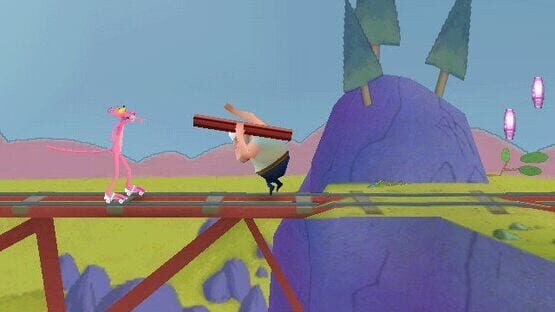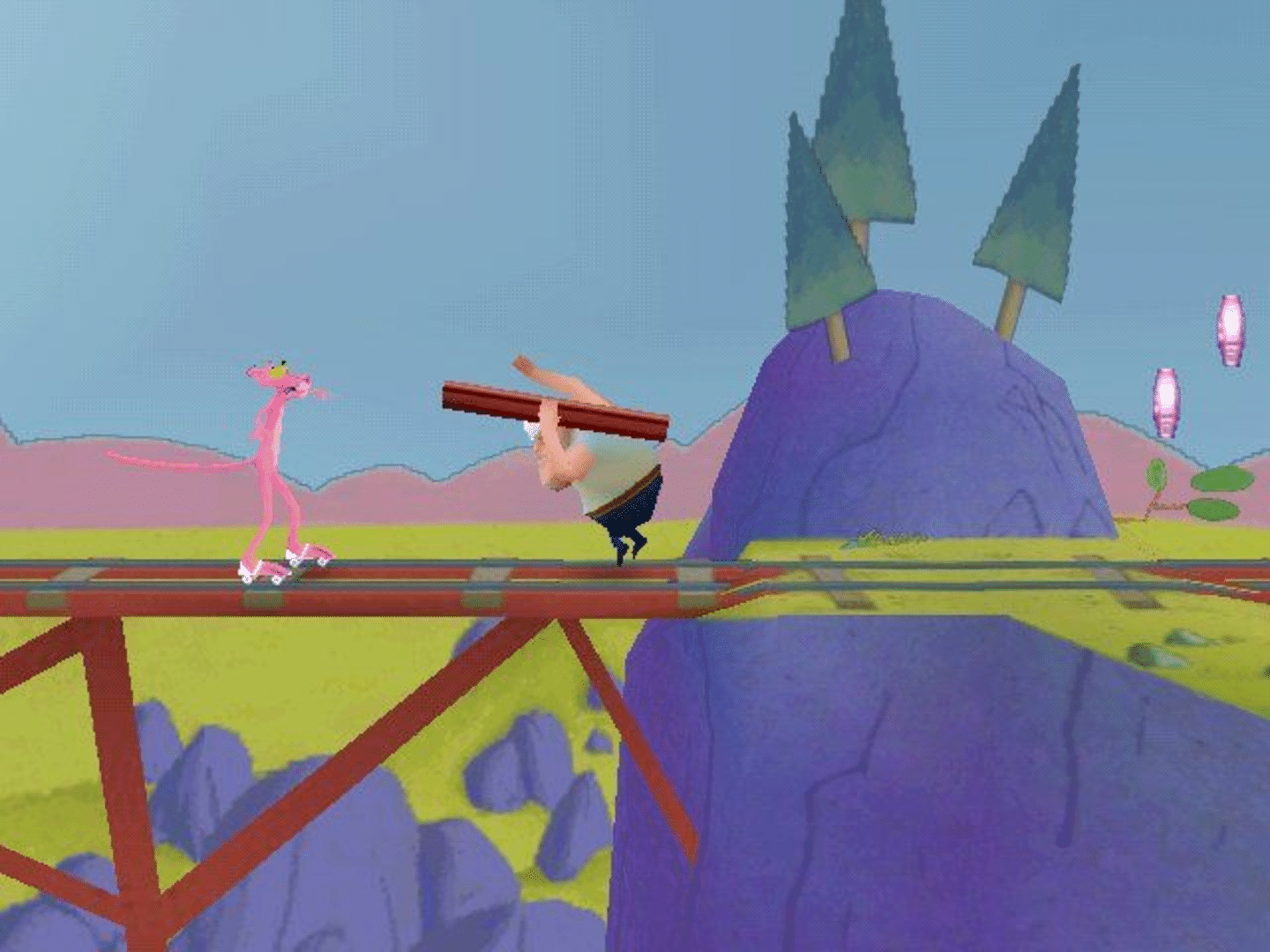 Pink Panther: Pinkadelic Pursuit
The main objective of all the levels in the game (except the final level) is to collect the key hidden in each level and get to the goal to proceed to the next level. There are a total of 12 "rooms" (levels) within 3 game modes: platform, race and boss fight.
I played this an awful lot for someone that has barely seen any of the other Pink Panther media. The gameplay mostly consists of stealing things while chased by random characters, and some rollerblading segments, it's really fun.
---
Solid, stylish 2D platformer that suffers from a slightly-zoomed-in camera, short mercy invincibility, and imprecise attacking/grabbing. Still, you can tell a lot of thought was put into the core gameplay loop and making it as close to the cartoons as possible. I wish this got a proper sequel.
---