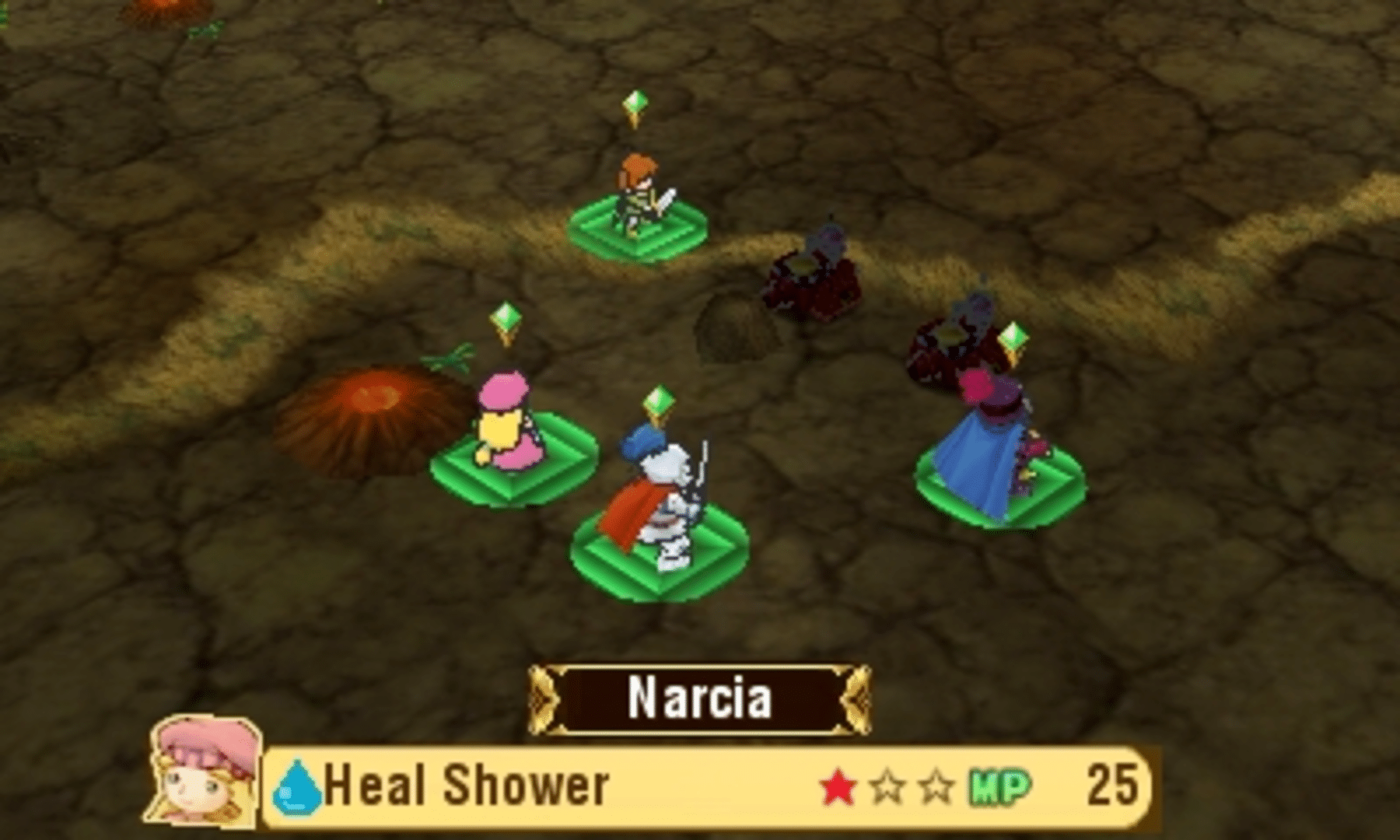 Return to PopoloCrois: A Story of Seasons Fairytale
The fairy tale world of PoPoLoCrois meets the farm living of Story of Seasons in this cross-over RPG. It features classically-styled turn-based combat and towns full of lively and interesting NPCs who contribute to a heartwarming narrative that veterans or newcomers to either franchise can enjoy. Ample farming and life simulation elements such as crop-raising, bug-catching, rock quarrying, item synthesis and more round out the experience.
It's Prince Pietro's 13th birthday, and all the people of PopoloCrois have come out to celebrate! But among them is a very special guest: Marmela, a representative from an otherworldly kingdom called Galariland. Her country has been ravaged by shadowy creatures who corrupt the soil, preventing crops from growing -- and since this same phenomenon has been occurring in PopoloCrois as well, King Paulo visits Galariland. But once he's there, he finds there's no way back home, and his princely name holds little sway over the long-suffering people of this new world. Forced to take up residence in an abandoned farmhouse on a long-forgotten plot of land, Pietro works to cultivate the desolate, darkness-stricken earth and bring life back to Galariland one field at a time. His ultimate goal is to resurrect the Goddess Galariel so he can drive back the darkness and return to PopoloCrois -- but the road ahead will be a long and difficult one filled with hardships, adventure, farming, robots, wolves, bugs, betrayal, romance, friends both new and old, and a whole lot of fairydust...