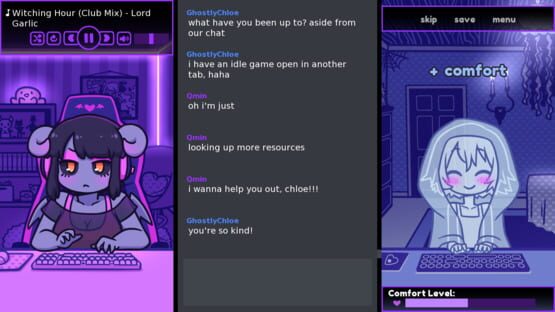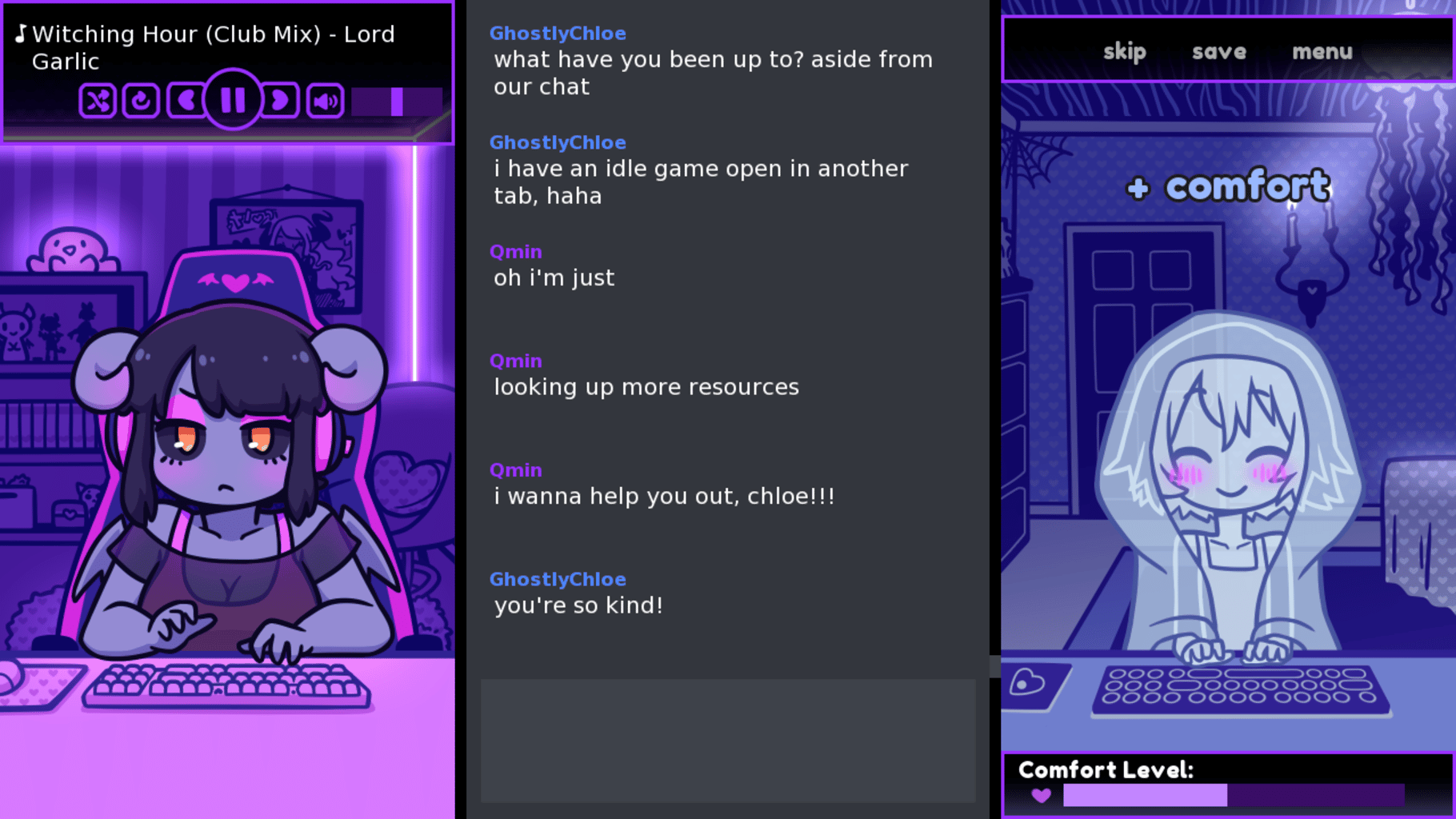 Sex Advice Succubus is a cozy mature chat simulator! You play as Qmin, a succubus who works for a company that provides advice to paying clients, with the goal of improving their sex life.
It was really cute I had fun. Maybe in the future there will be an update with more characters? I would love that! The music like always from NomnomNami is so good.
---
Weirdly enough, I think this is the least horny queer VN on Itch.Io.
---
great art and writing, and while it is "adult," it's not explicit. morelike a very cute, sex-positive moment of discussion.
---