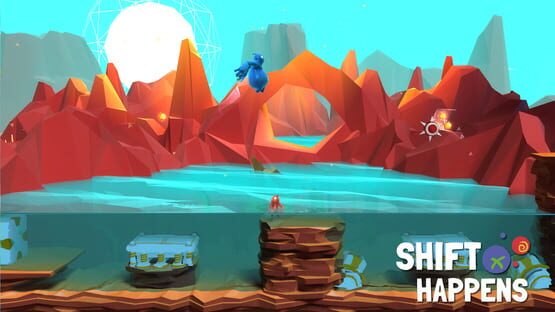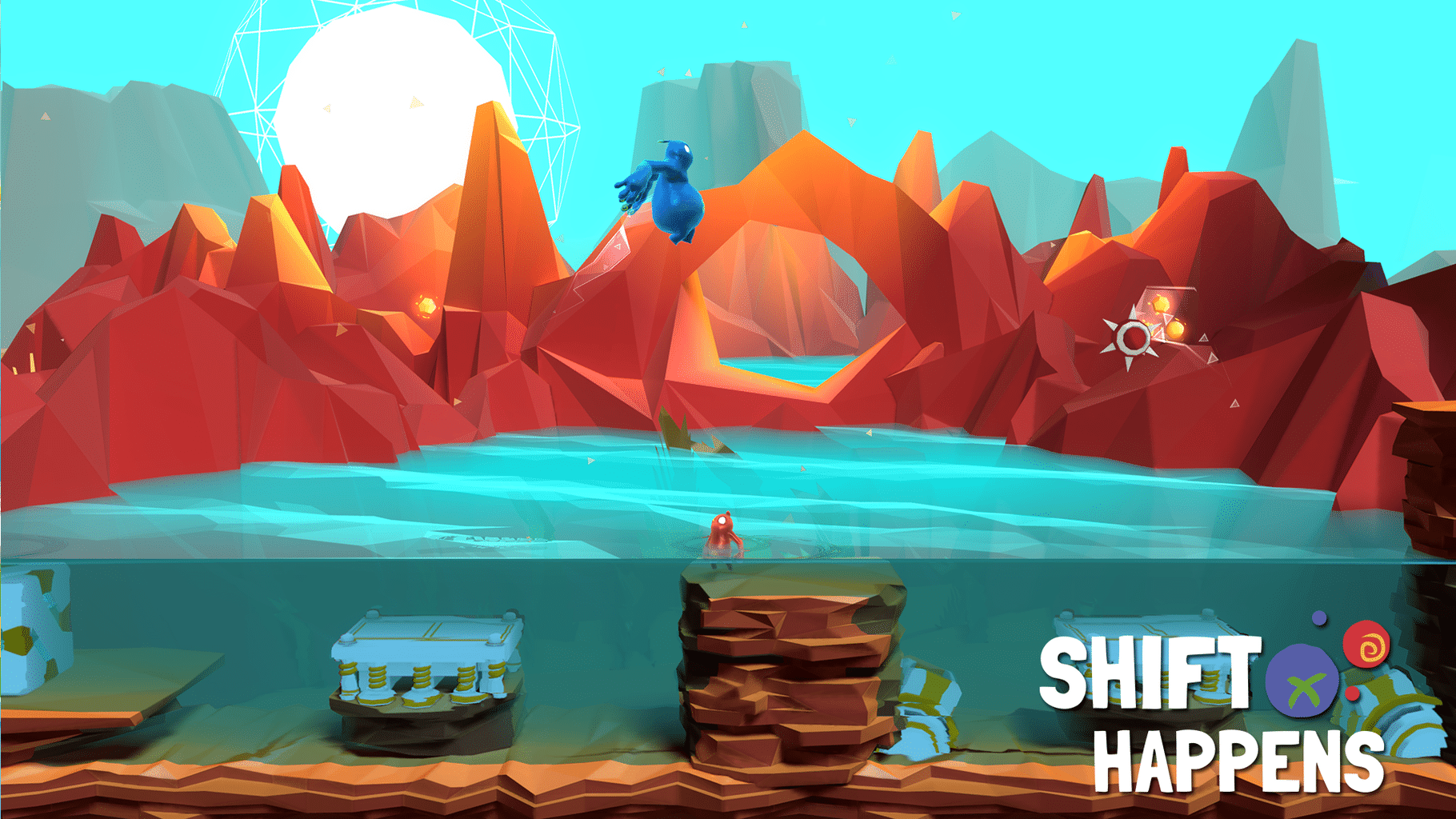 Shift Happens is a co-op platformer for two people. You control Bismo and Plom, who are connected by accident. They share a common mass and can shift it at any time. At the push of a button you change size and strength, affecting yourself and your partner.
The mechanic links you and forces you to cooperate and communicate.
Fun little co-op puzzle platformer, I can't imagine it being great single player. A lot of the puzzles became very similar over time. Biggest issue was occasionally the game broke (bridges especially), so I was never certain a solution was correct until it work because object behavoir might've glitched

---
Good game for the $1.50 or so I paid for it. Lag lead to some funny shit and never really got in the way. Beat it in two sessions with some really satisfying challenge levels. Probably wont revisit.
---