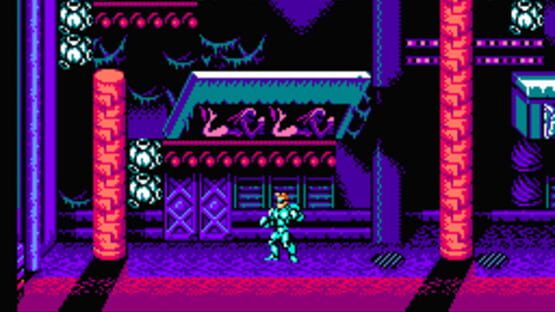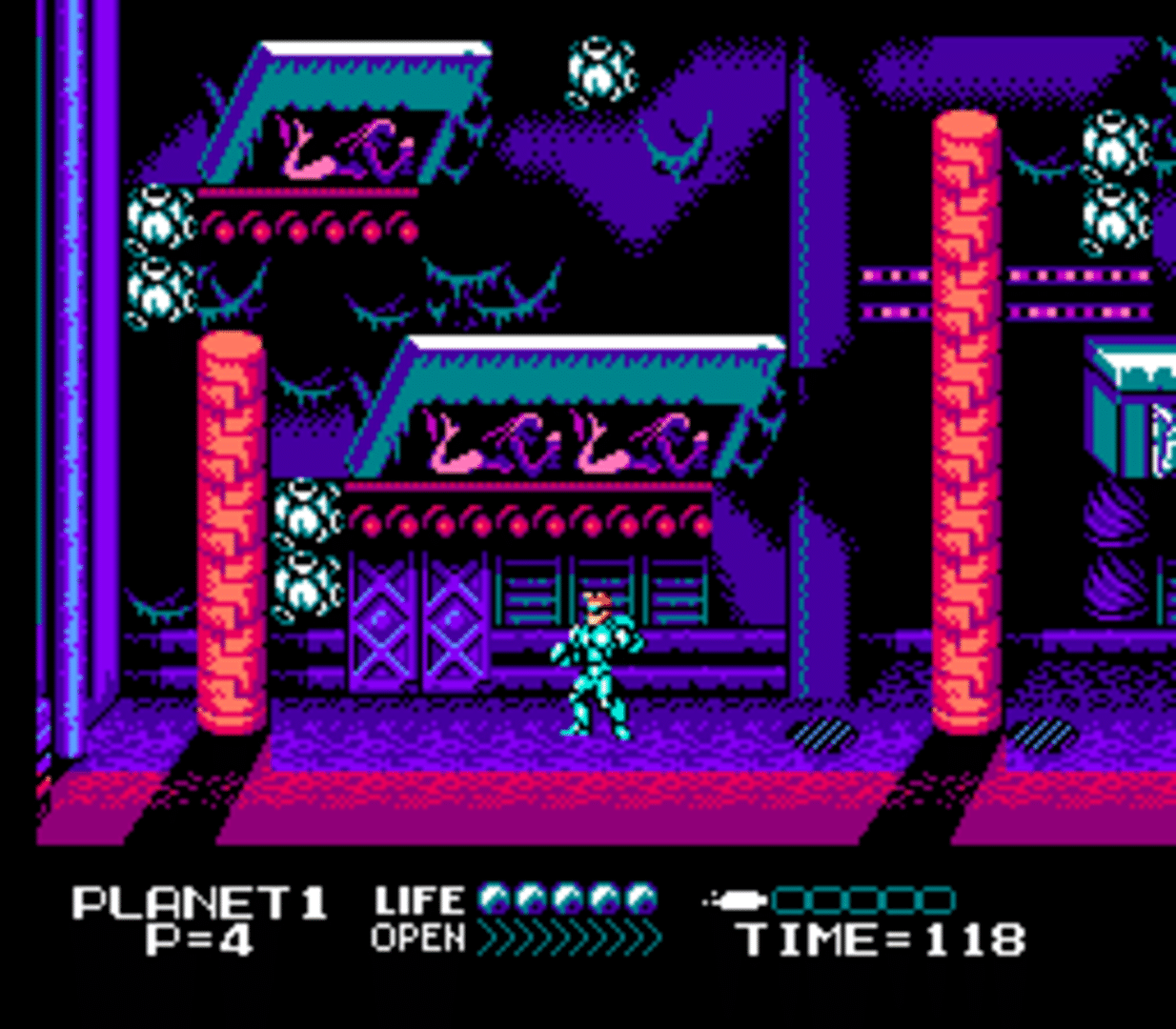 Street Fighter 2010: The Final Fight
Conquer a galaxy with your bare hands! Twenty-five years ago you ruled in the world of the street fighter. Since then you and your partner have created a formula that turns men into supermen. Your partner is dead, the formula has been stolen, and you're out for revenge. You use your serum to transform into the most powerful man in the galaxy. You'll cross the stars in search of the killers that changed your life forever. With your newfound strength and your old street fighter training, you can't wait for your final fight! Teleport across the galaxy in this action/adventure game for the NES! Detailed graphics bring you all the excitement of countless worlds!
i actually beat this one as a kid. pretty sure everybody plays this game for 30 seconds, goes "lol sTrEeT fiGhTeR?!!" and writes it off. it's actually a fucking cool platforming brawler with great mobility options and a sweet sci-fi aesthetic. warping portal to portal to rapidfire hadouken weird alien dudes to death and do backflips. are you kidding me?
---