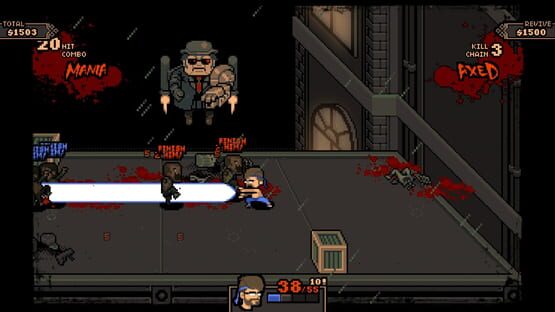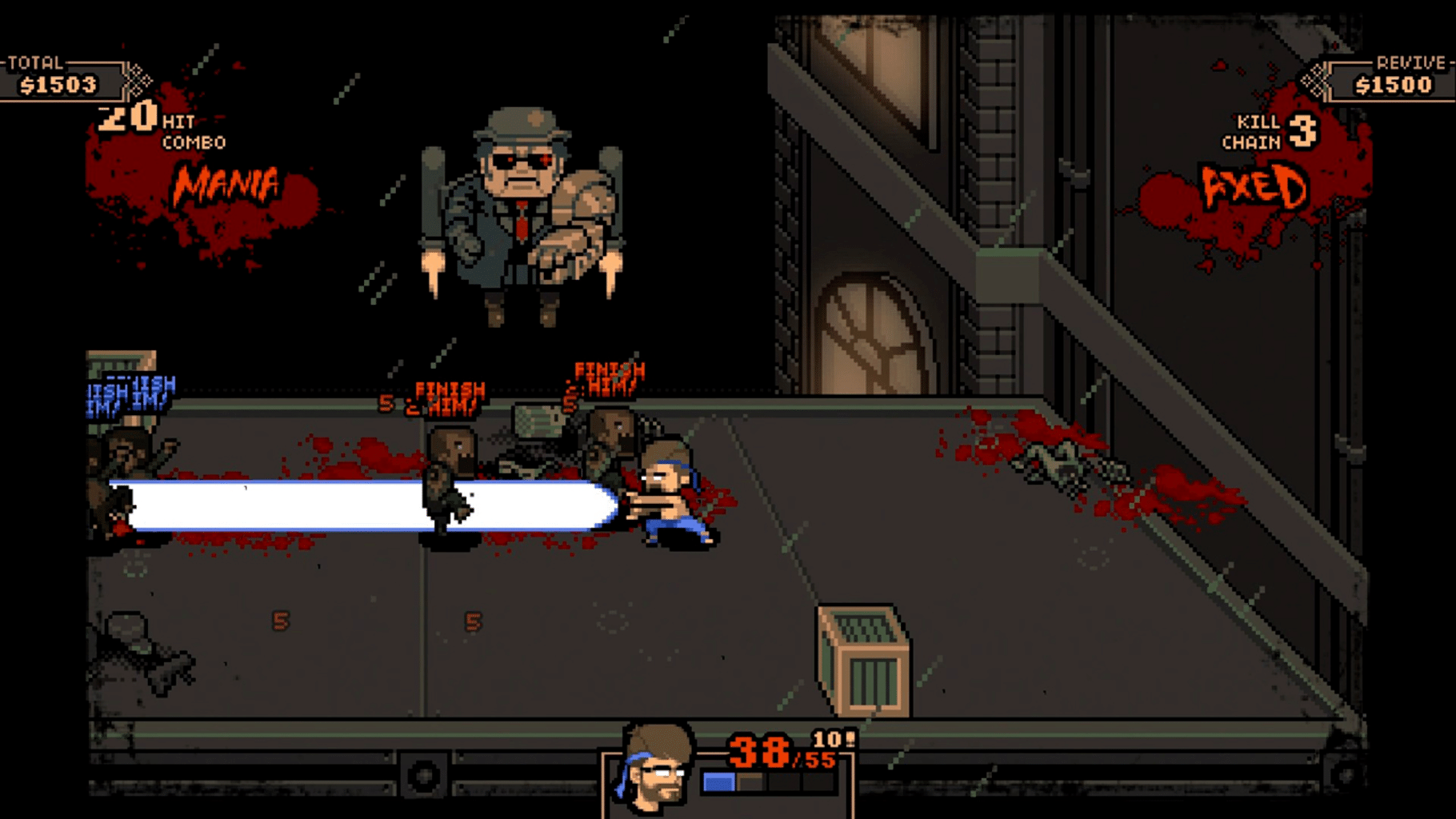 Streets of Red: Devil's Dare Deluxe
In Streets of Red: Devil's Dare Deluxe, the only thing scarier than being eaten alive is running out of quarters! It's a permadeath multiplayer horror beat'em up that bestows players with the skills of retro gaming heroes in a fight against a legion of undead monstrosities. By paying tribute and playing parody to the great horror games and films that came before it, Streets of Red: DDD balances lighthearted comedy against tension so thick that you could cut through it with a knife, axe, or even a chainsaw! The chills, thrills, bills, and opportunity to learn new skills here won't stop until every street runs red with blood! Are you up for the challenge of an anti-lifetime?
Funny and good brawler. I really do not enjoy the color palate at all, but the gameplay is good. Multiple Characters, each with an individual story-line, multiple endings, everyone has different move sets. Difficulty is ok once you get the games quirks.
---