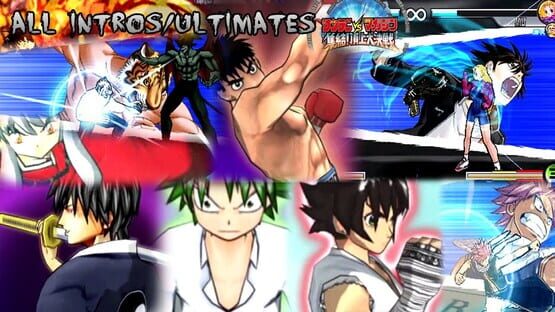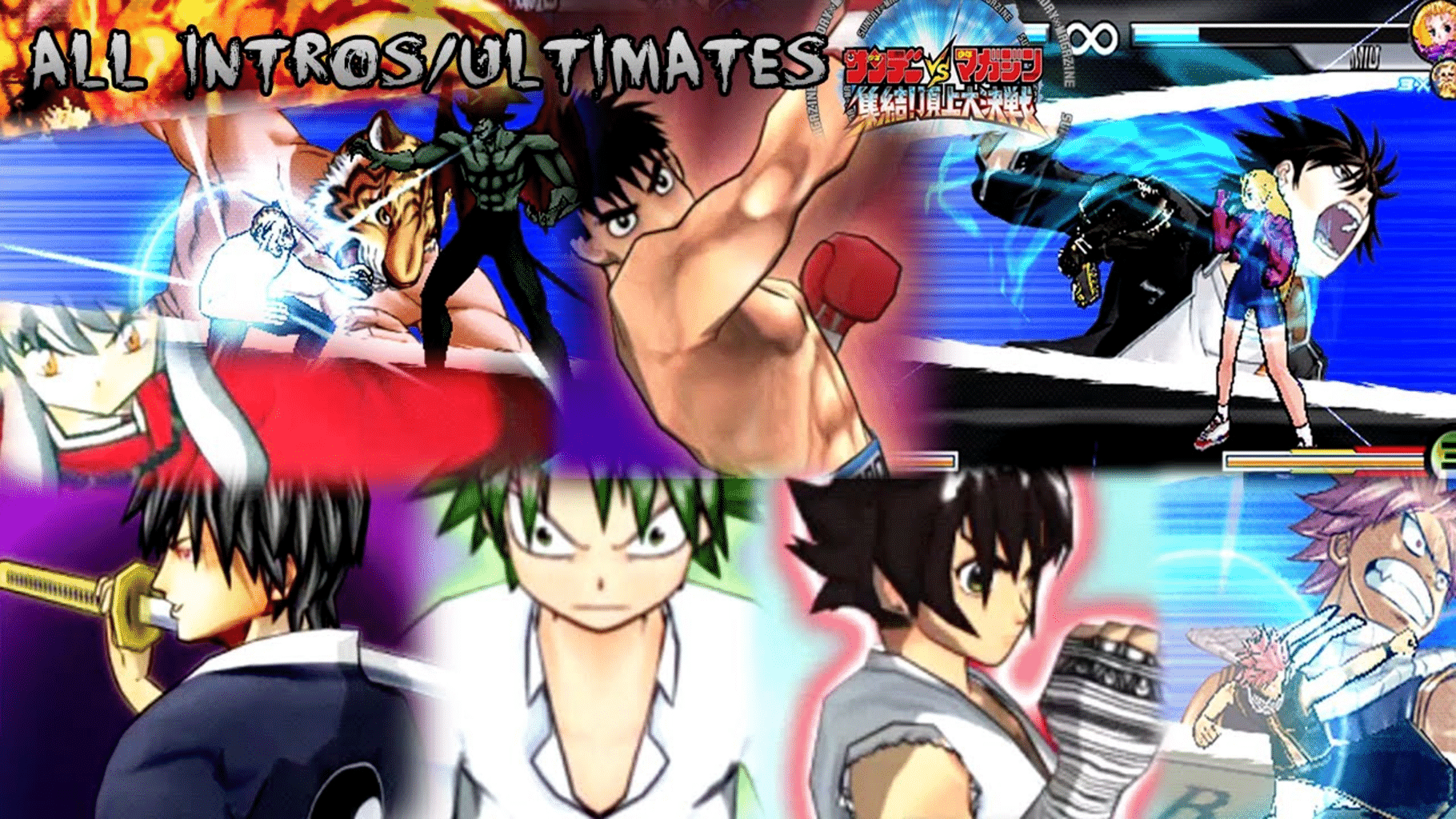 Sunday vs. Magazine: Shuuketsu! Choujou Daikessen
Sunday vs Magazine is a crossover fighting game featuring dozens of characters from two of Japan's most popular shonen manga magazines: Shogakukan's Shonen Sunday and Kodansha's Shonen Magazine. It is a cel-shaded locked-view fighting game much like Street Fighter IV, and includes more than a dozen characters from each publisher's catalog, including contemporary series as well as older classic titles.
The game features three main modes. First, there is arcade mode, which pits the player against seven randomly-selected characters in order. Next is quest mode, which plays more like a scrolling beat-em-up and tasks the player with fulfilling various time-limited objectives like destroying targets or collecting keys, and which can be played solo or with up to three friend in wireless co-op. Last is the free battle mode, where the player can play a free battle against the computer or a friend via local wireless play.
The game system is relatively simple; characters have a limited set of moves, but they can be customized per character. Each character can also be upgraded using orbs earned in quest mode to buy new moves. In addition to regular moves, each character also has special super moves, which require use of a special bar which fills as the player lands blows. The player also unlocks assist characters as the game is played, which can be assigned to characters to give special assist moves.
There is also a database mode where the player can read introductions for each of the playable and assist characters. The full list of featured series are as follows.
From Shonen Sunday, characters appear from Zettai Karen Children by Takashi Shiina, Shijō Saikyō no Deshi Kenichi by Syun Matsuena, Inuyasha by Rumiko Takahashi, Hayate no Gotoku! by Kenjiro Hata, Kekkaishi by Yellow Tanabe, Kyūkyoku Chōjin R by Masami Yuuki, ARMS by Kyoichi Nanatsuki and Ryoji Minagawa, Law of Ueki by Tsubasa Fukuchi, Honō no Tenkōsei by Kazuhiko Shimamoto, Flame of Recca by Nobuyuki Anzai, Ushio to Tora by Kazuhiro Fujita, and YAIBA by Gosho Aoyama.
From Shonen Magazine, characters appear from Hajime no Ippo by George Morikawa, Air Gear by Oh!great, Fairy Tail by Hiro Mashima, Mahō Sensei Negima! by Ken Akamatsu, Cromartie High School by Eiji Nonaka, Ashita no Joe by Asao Takamori and Tetsuya Chiba, Get Backers by Yuya Aoki and Rando Ayamine, Kotaro Makaritoru! by Tatsuya Hiruta, Samurai Deeper Kyo by Akimine Kamijyo, Tiger Mask by Ikki Kajiwara and Naoki Tsuji, Devilman by Go Nagai, and Cyborg 009 by Shotaro Ishinomori.