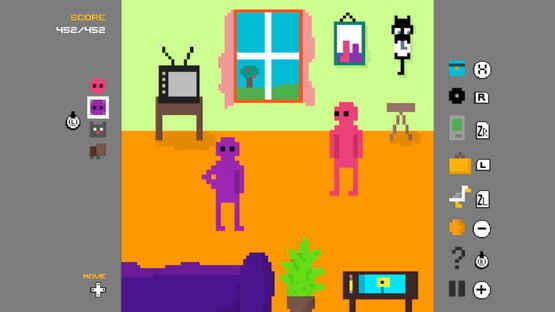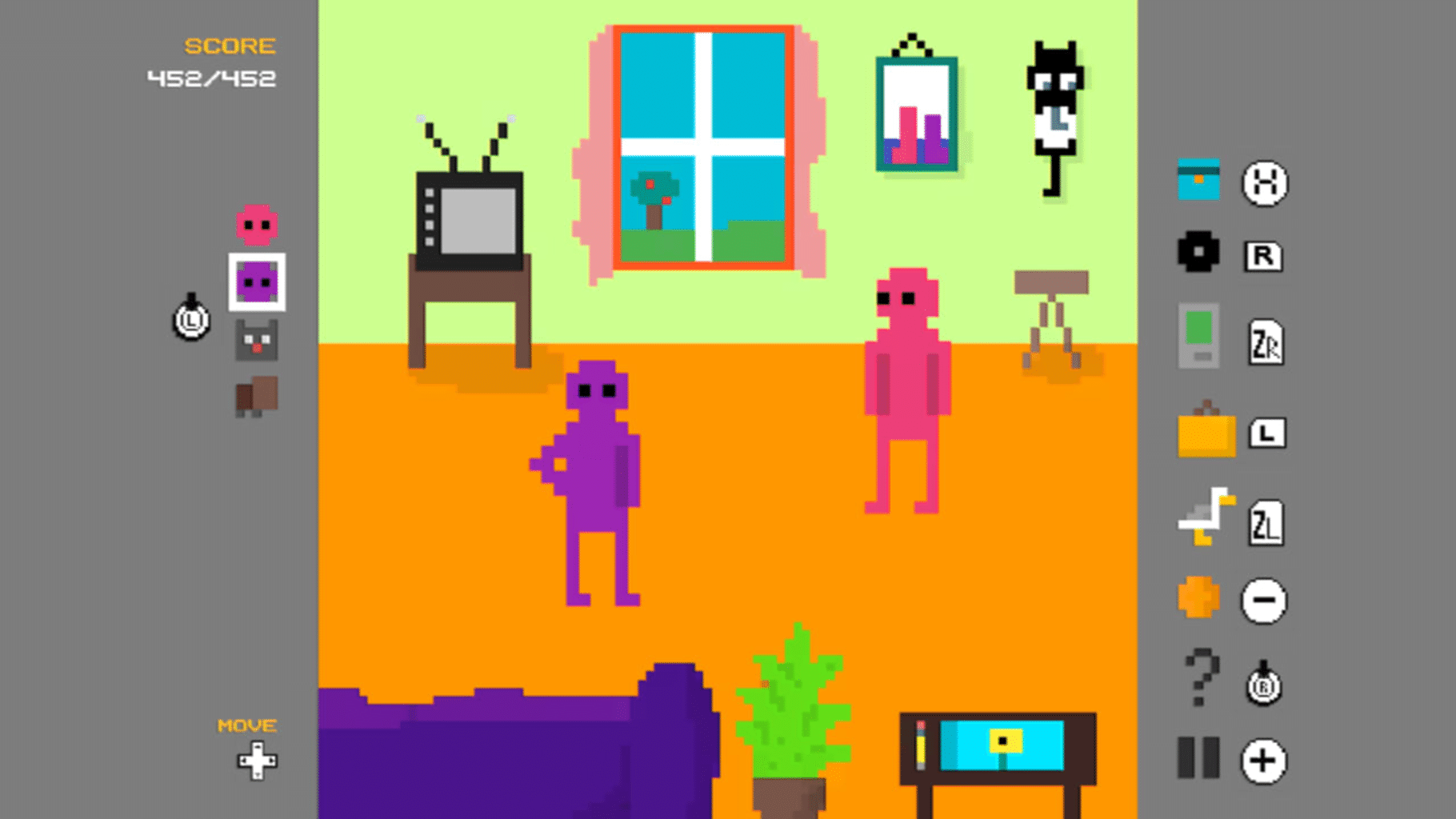 Tux and Fanny just want to play soccer but their soccer ball is deflated. Go on an epic adventure to help them inflate their ball. Play as both Tux and Fanny as well as a cat and a flea. All four characters will have to work together if you're going to inflate the ball.
A quiet and disarming point-and-click-style adventure game. I like how it combines different kinds of playstyles - reading books of poetry, looking for birds, solving a cat mystery, painting pictures, playing computer games and learning 'facts' on the internet. There's a nice sense of humor underlying everything and it's a calming adventure to play. I got to the main ending but haven't done the stuff after (my score was at around 60%).

I feel a lot of Bitsy engine energy in this game too - the layout of the flea's areas and the dialogue triggers, the splitting of the game into small square screens.

Being able to switch between Tux and Fanny on the fly is really nice as a solution to the backtracking these types of games tend to have. I felt the walking speed could have been a tad bit faster, you hold down walk a lot and my thumb got tired after a while.

I think the best moments are finding a surprise set of rooms you didn't think to find, the art style changing, then reading some short, poignant text somewhere, little bits of a weird history behind the backyard and forest the two protagonists inhabit.

It's a calm game about appreciating little moments. Liked it a lot! (And there's a whole web series to watch as well)
---
Truly bizarre and equally marvelous. Very weird point-and-click adaptation of a surreal animated series. Extremely broad set of mingames and goals. Excellent hint system, and just so much love built into the little niches. Two friends looking to reinflate their soccer ball have an immediately off-the-rails adventure.
---
Charming, funny, warm, absurdist, and filled to the brim with cute details; Basically what I expect for a game based on Tux and Fanny. I'm not too familiar with the point and click genre so some of the puzzles and mysteries feel pretty redundant at times (that might be in fault of me being a dumbass idk), but other than that nagging issue lies a game that's very pleasant and fun in the moment.
---