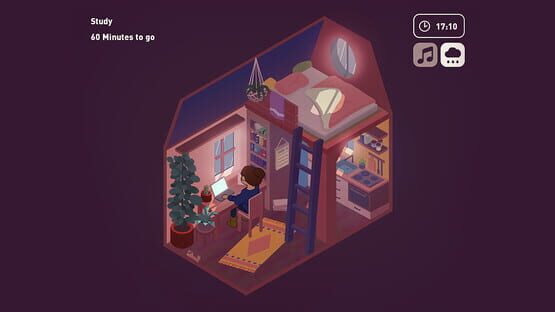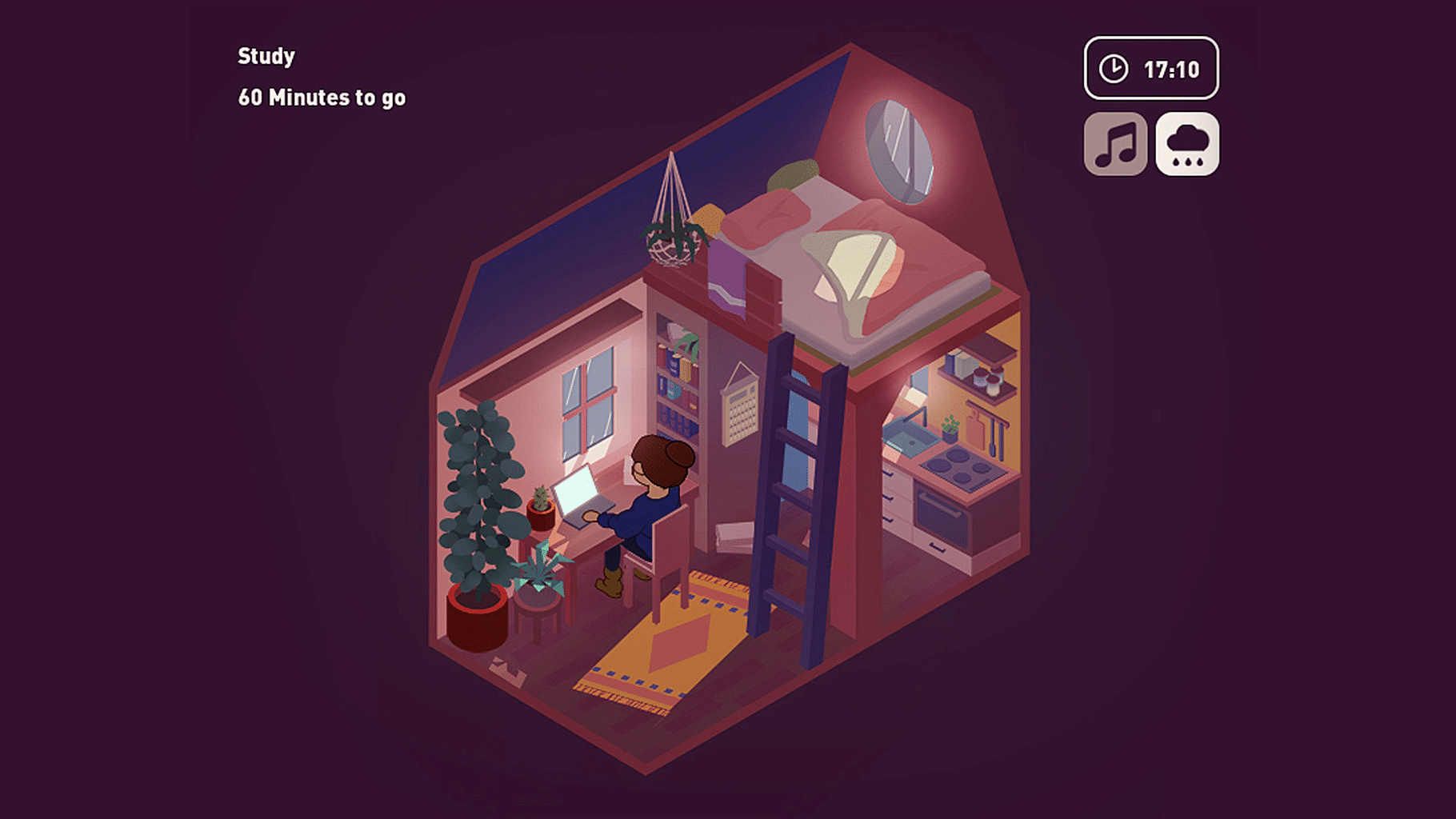 Welcome to your Virtual Cottage!
Please stay as long as you like and enjoy a cozy, distraction-free environment.

Got some big, uncomfortable tasks you have been putting off for weeks? Virtual Cottage was made to help you start them. Upon entering your cottage, commit to an activity you want to accomplish. Enjoy the relaxing atmosphere to ease your start on whatever you want to get done.

Relaxing Lo-fi Soundtrack
Virtual Cottage features amazing lo-fi music from various talented artists. To complete the relaxing atmosphere, a rain sound can be toggled on or off.
n eh bem um Jogo né mas gosto da ambientacaozinha eh legal pra estudar, só acho que poderia ter mais elementos visuais. as músicas são bem enjoativas
---
Cool concept of a relaxing screensaver, but the art and music are rather weak.
---