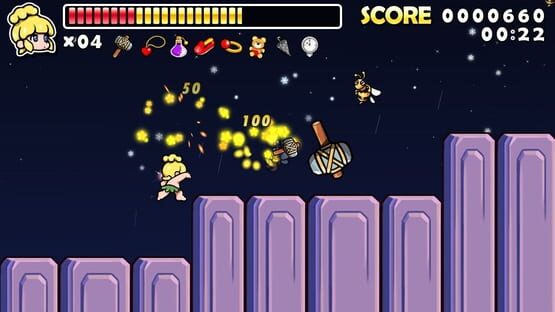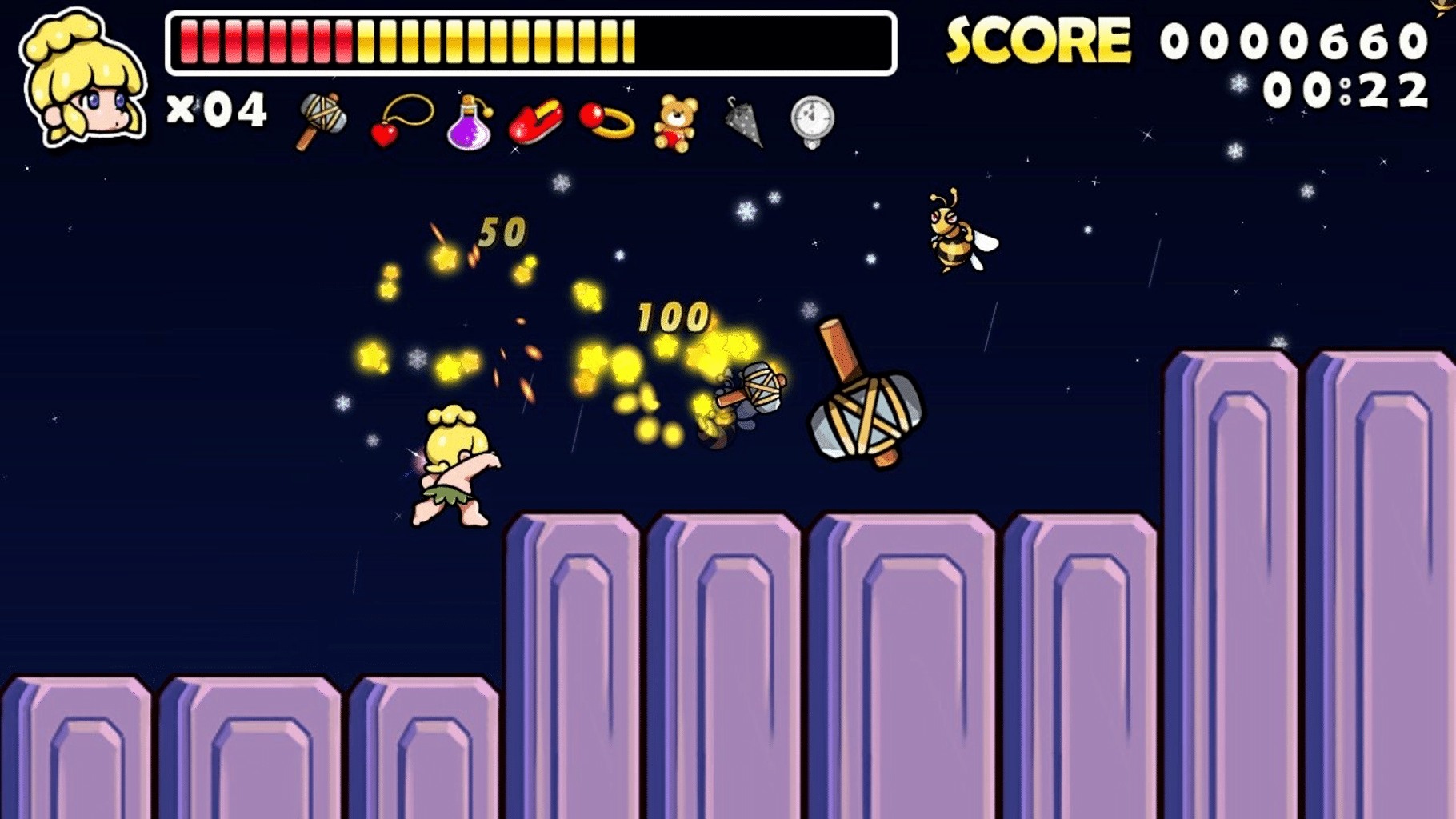 "Wonder Boy" was an arcade hit back in 1986, with its intuitive controls and polished game balance.
This forever famous sidescrolling action game has been remixed and reborn for Nintendo Switch!
Join the adventure of a boy who's doing his best to save his girlfriend Tina -- updated with high-def anime-inspired visuals!