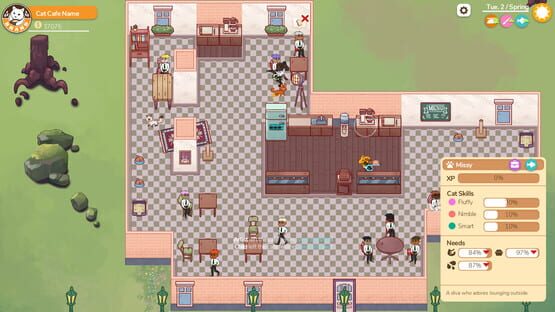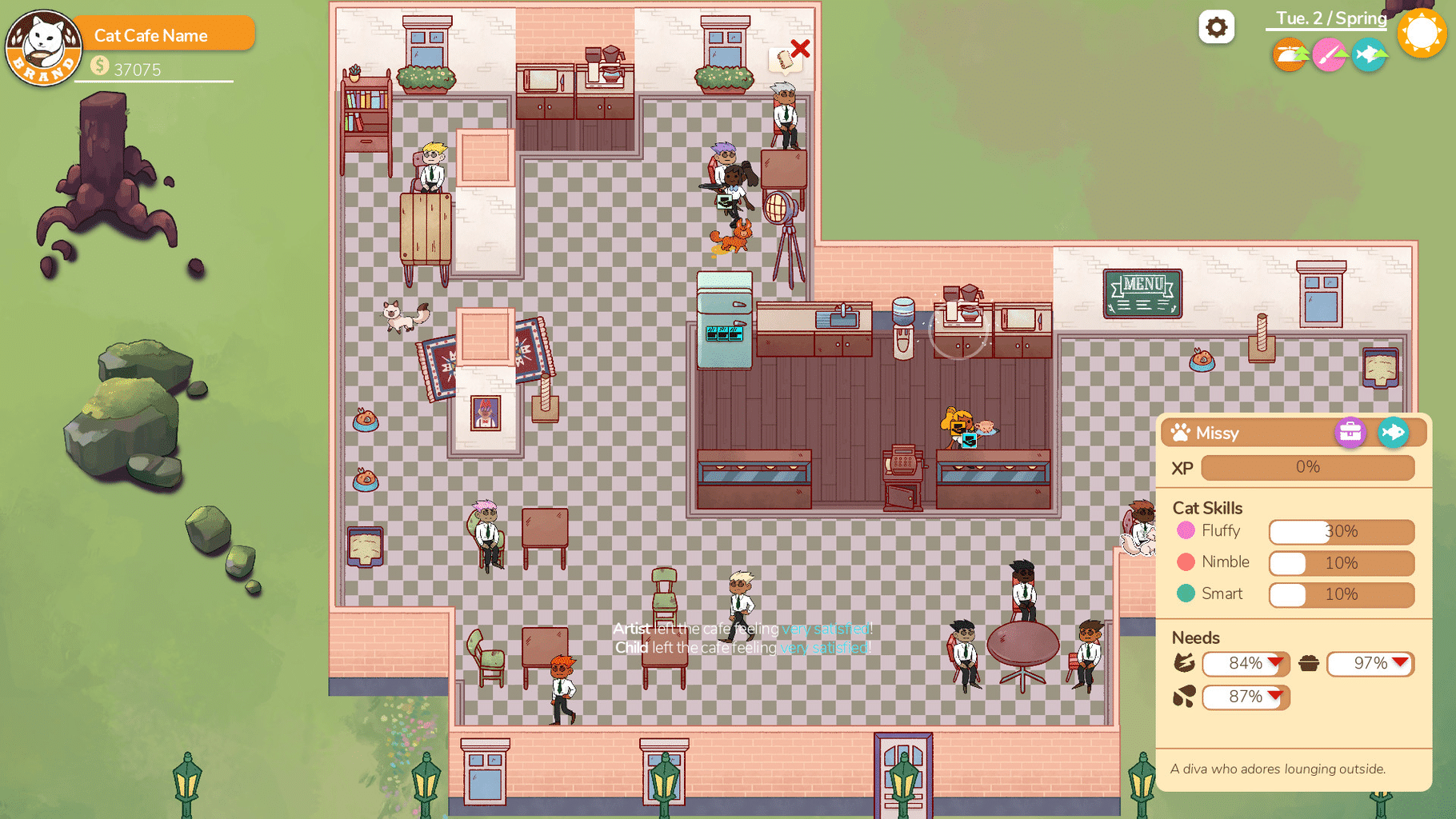 In this business management sim you build and manage your own cat cafe, adopt stray cats, and befriend the locals! Collect cafe furniture and food recipes to make your customers feel at home, then use your collection of unique cats to delight them.
Cute little brain off numbers go up type management game. It could be a tiny bit buggy, but it was entirely graphical, so nothing that bothered me.
The story is short and simple and a bit generic for this sort of game, but the characters are charming, and I appreciated the easy integration of LGBT characters.
A sweet little game worth picking up. 10 hours got me through all of the story and full upgrades, but there's still more to do, so I'll be spending some more time with it for achievements.
---