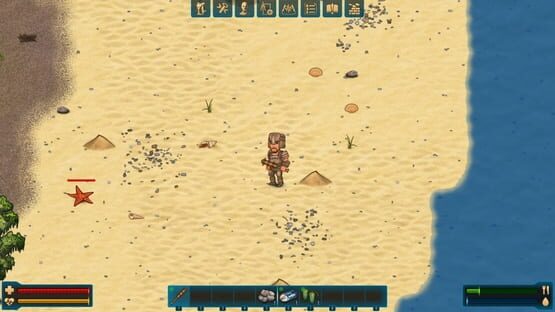 CryoFall is Sci-Fi multiplayer survival game set on a forgotten planet in a distant future. This unique multiplayer sci-fi experience challenges players to survive on a harsh, alien planet with a variety of official and community servers hosting persistent worlds for up to 300 players each. CryoFall features top down perspective with hand-drawn 2D graphics.
CryoFall delivers a complex survival experience with unlimited opportunities for players to make their own mark on their world. Discover new ways of farming, hunting, cooking, crafting, mining, building, and trading, with multiple specializations available per character. The challenges of staying alive push players to choose between working collaboratively with each other to build a functional new society in an effort to learn the secrets of this hostile alien world, or succumb to the most basic of urges and try to take what others have worked so hard to build.
But exploration is also critical. Ensuring the survival of your newfound society rests not only on you and your fellow players but on the strange new world around you: a dangerous landscape full of hidden labs to unearth and exotic alien lifeforms to harvest and fight.
Features:
- Complex crafting and industrial system, including oil refining and lithium extraction.
- Various stages of technological progress (primitive, industrial, modern, post-modern, sci-fi).
- Farming with complex crop growth simulation, fertilizers, etc., and diverse cooking options.
- Wide range of player interactions and roles with specialization options emphasizing meaningful interactions, rather than just combat.
- Fully functional economy simulation with coin minting, trading, and automated vending machines managed by players.
- Carefully handcrafted maps and locations (plus map editor).
- Storyline elements discovered through exploration.
- Diverse environments with several biomes (temperate, desert, tropical, boreal, wasteland, etc.).
- In-house developed Renkei Engine™, allowing hundreds of players on the same server.
- Complex character simulation with several dozens of status effects (e.g., bleeding, poisoning, radiation, etc.).
- Extensive modding capabilities, including real-time code editing.
Probably an overall decent game, but some mechanics I didn't enjoy for my playstyle. The co-op mode still feels a little like an afterthought vs the PvP side.
---