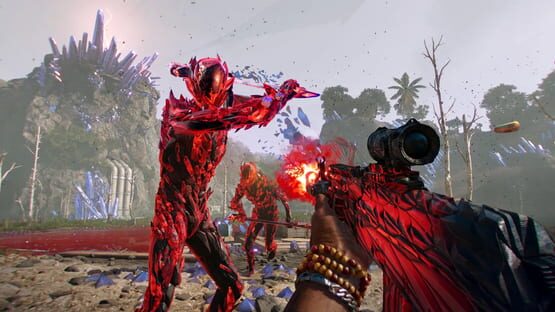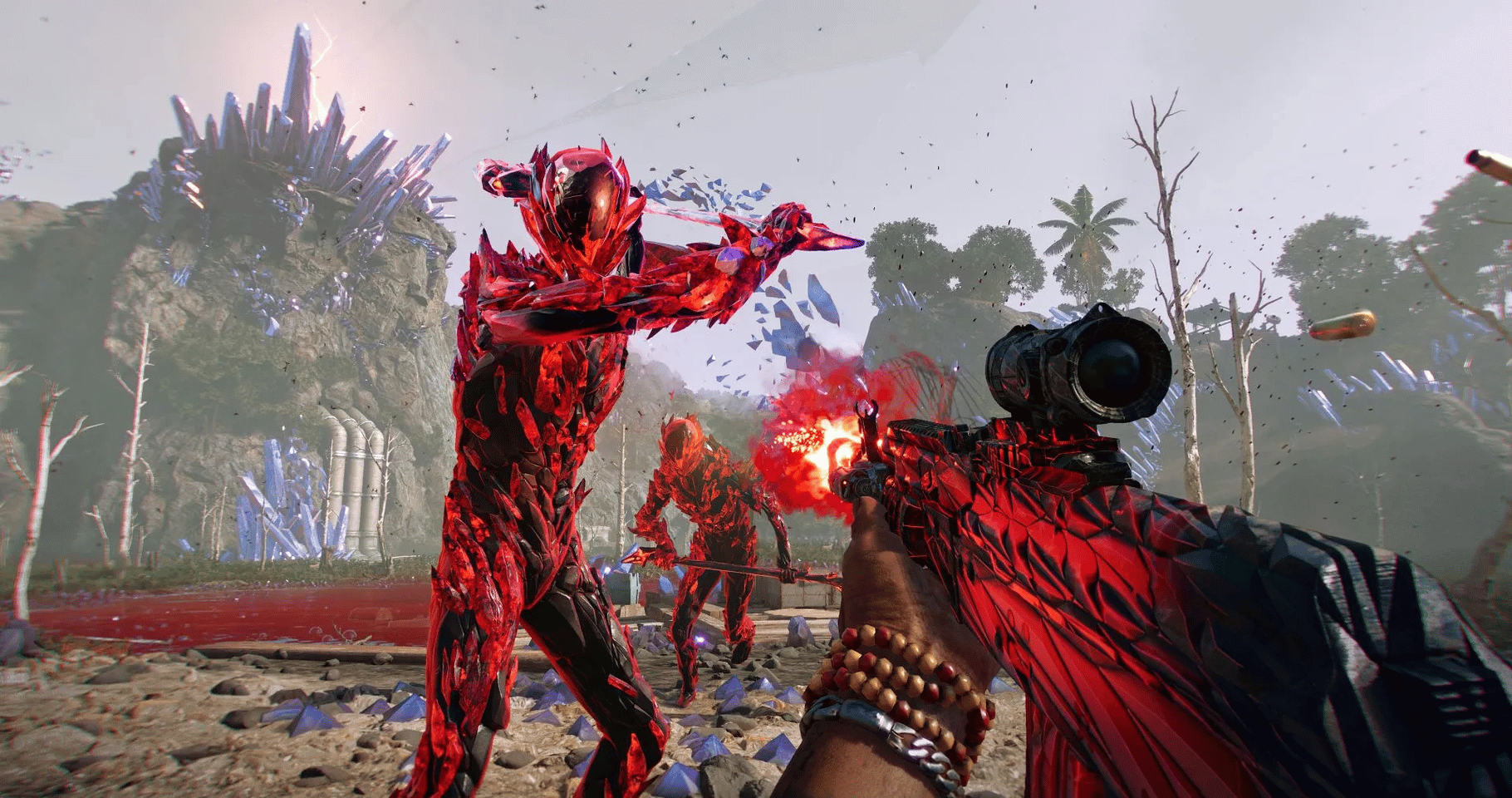 Far Cry 6: Lost Between Worlds
Conquer life-or-death trials in this all-new Dani Rojas story. Lost Between Worlds is a rich, action-packed gauntlet with deadly crystal enemies, multiple player paths, all-new lore, and a wide variety of unique gameplay challenges.
Diferente de FarCry 6, a DLC Lost Between Worlds faz algumas experiências em cima da fórmula da série... embora seja um jogo breve, cada um dos cenários oferece um gimmick interessante, que aumenta a variedade do jogo.
---
Far Cry 6 slogged through its season pass with three increasingly trite expansions, so it's a bit odd that Ubisoft came back to the dry well one last time so far after the fact with Lost Between Worlds. In typical Ubisoft fashion, this latest roguelite DLC bends reality and mixes the surreal with the real in order to take the series out of its relatively grounded setting. However, Lost Between Worlds retains very little of what makes Far Cry good while simultaneously ignoring what makes for a quality roguelite.
---