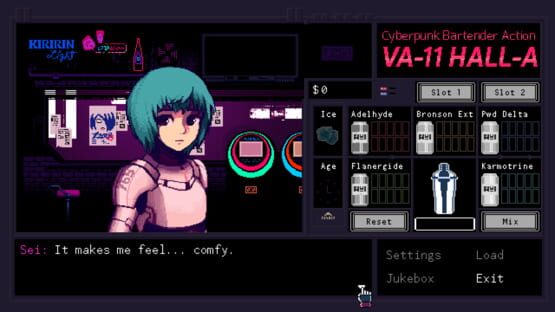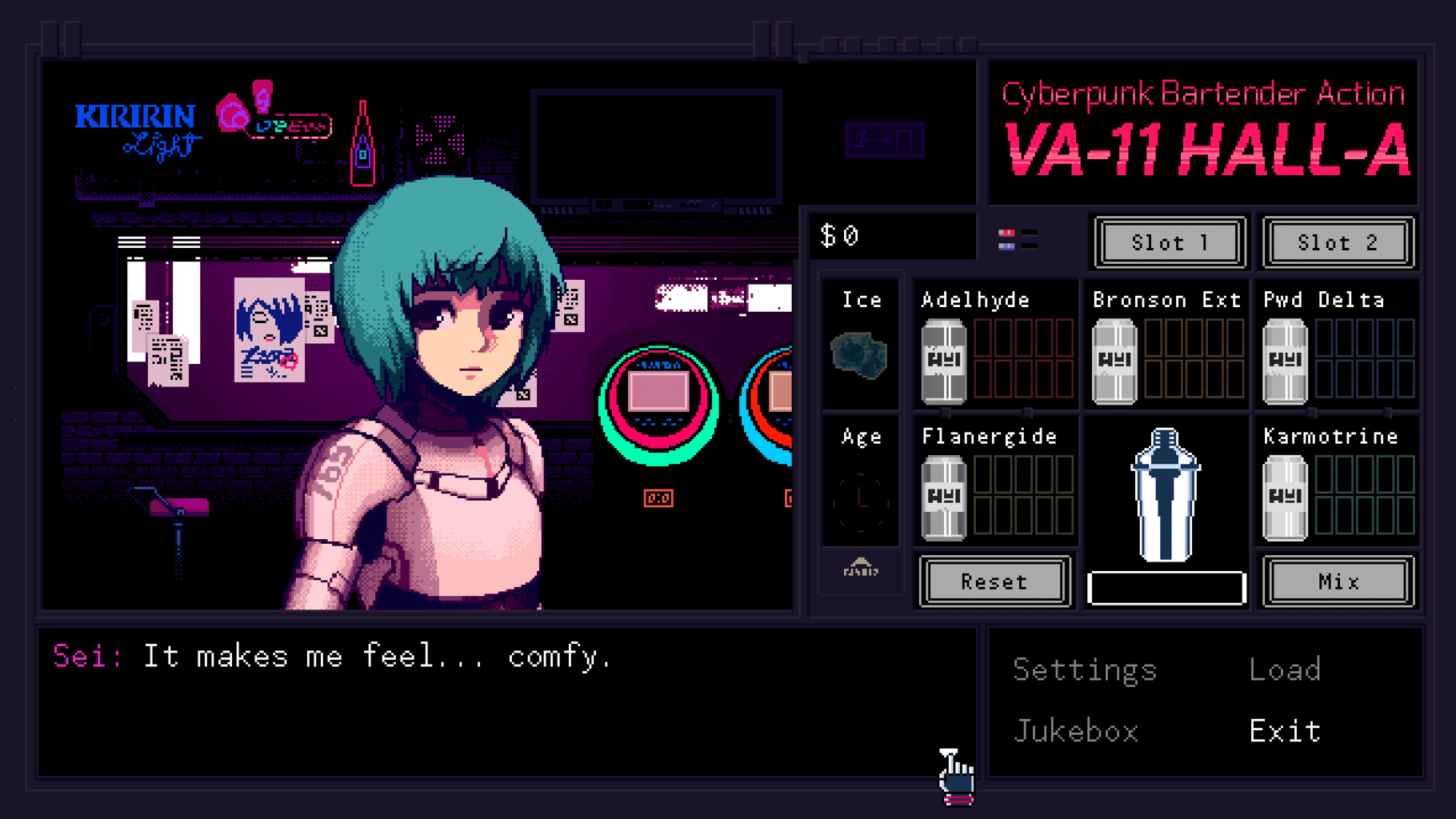 VA-11 HALL-A: Cyberpunk Bartender Action
Learn about daily life in a cyberpunk dystopia.
A branching storyline where your decisions do not depend on traditional choices, but through the drinks you prepare.
Visuals inspired by old japanese adventure games for the PC-98, with a modern touch for an other-wordly experience.
A beatiful soundtrack composed entirely by Garoad.
Get to know your clients, their tastes, and prepare the drink that will change their lives.