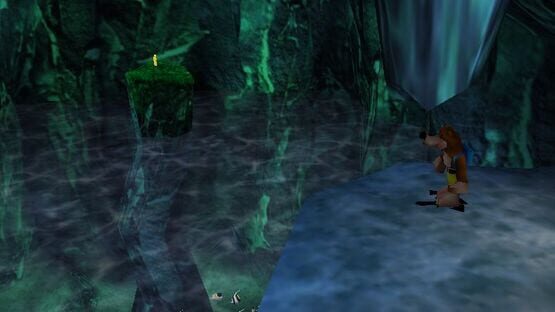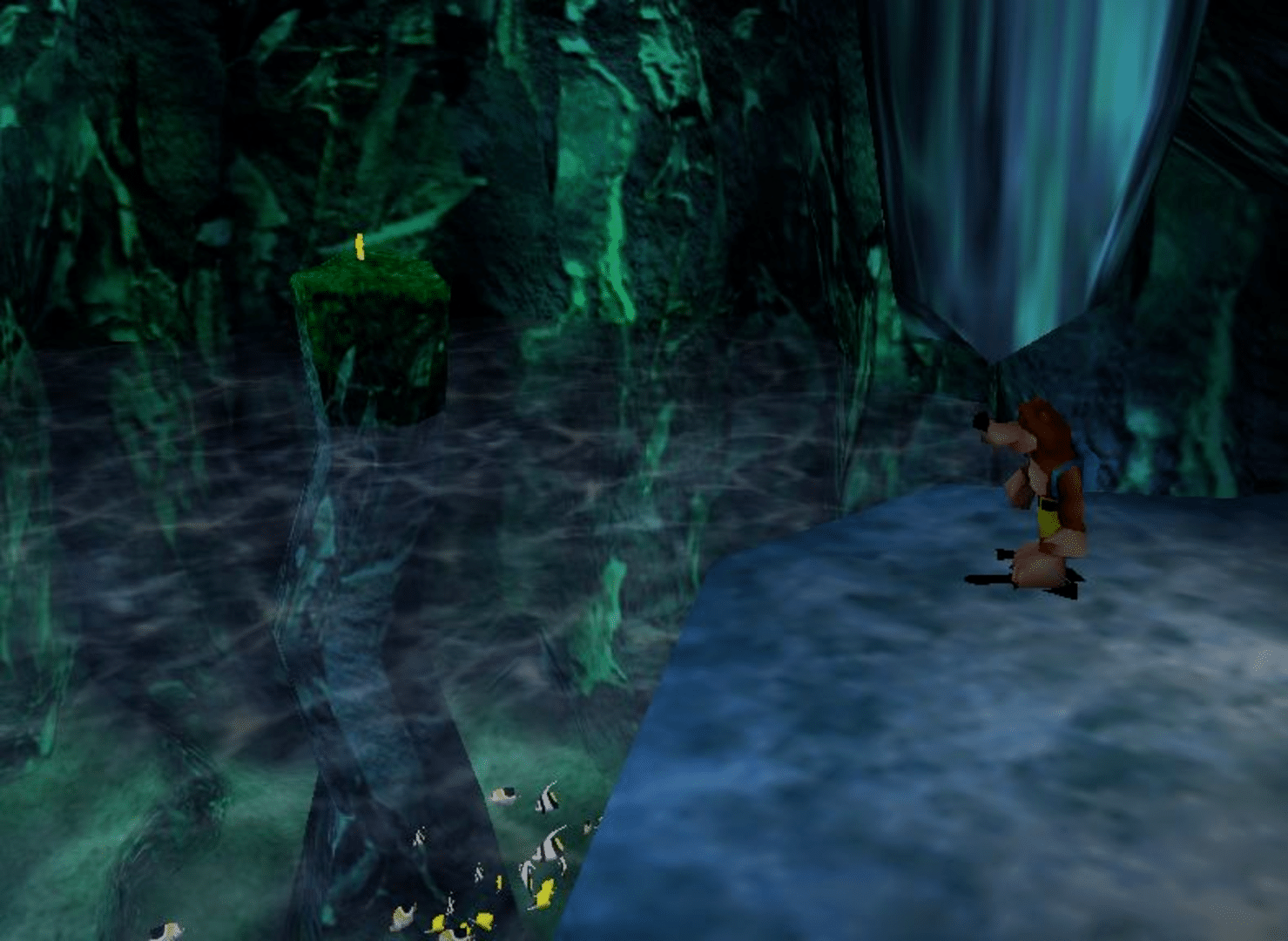 Colossal, immense, and gigantic; beautiful, gorgeous, and grandiose -- these are the words one thinks of when describing Rare's follow-up adventure to Banjo-Kazooie. Keeping consistent with the attitude found in this title, Rare has wittily named it Banjo-Tooie. Banjo-Tooie, simply put, is incredibly unimaginable. The worlds are ludicrous in size, the gameplay is polished and deep, and the soundtrack proves to be an immaculate compliment. When it comes to defining platform-based entertainment, Banjo-Tooie is filled with chapter after chapter of standards. Explore eight giant worlds, solve puzzles and help game characters to unearth jiggys, play as Mumbo, a T-Rex, Submarine, Money-Van, Washing Machine, and more, and learn more than 40 new moves on the way.
this game has higher highs and lower lows than Banjo-Kazooie, but ultimately it ends up being much more messy and fun
Still remember flipping out when I saw the commercial for this game on TV, and flipping out again when I saw Banjo and Kazooie split up for the first time. Game thankfully didn't disappoint when I played it as a kid, but looking back, I think I'd take BK over BT if i HAD to.
Thankfully I don't, and BT is a solid sequel that just gives more of what I loved about the series. They got a lot more creative with the worlds, but there were some stinkers in there. Glitter Gulch was pretty meh, Terradactyland had that annoying main tower to climb, and Jolly Roger's Lagoon being primarily a swimming level was pretty tedioius. Bosses were a great addition though the final boss was kinda anticlimatic, especially after BK's final boss. Think they did a better job overall with the cast in BK compared to BT, as I can't think of anyone else besides Jar-Jar that I'd like to see in a 3rd game.
Outside of that, BT is sick. Classic Rareware were godlike devs.
How do you take a perfect game and somehow much it better? You just kinda do. Banjo-Tooie has higher highs than Banjo-Kazooie with lower lows to compensate, while maybe having more noticeable shortcomings than the previous title, Tooie manages to impress by feeling like a real adventure. The Metroid-vania style world design helps make every world feel like part of a larger world that Banjo and Kazooie really get to dig deep in. For me exploring Glitter Gulch Mine and then directly going to Witchy World cemented the game in my mind as better than the predecessor. Tooie is a much more complex game than Kazooie but manages to build on the concepts you learned from the prior. It honestly just feels like a more robust and beefier Banjo-Kazooie. Sure there's a few things from Tooie that aren't fun. Like the Dinosaur Family Jiggy, or Canary Mary's Race, but none of those things detract enough from the overall experience to make me love the game less. Tooie is my favorite, and I adore it. If you loved Kazooie, you'll probably love this. If you haven't played Kazooie, what's wrong with you? Play Banjo-Kazooie, and then play Tooie.