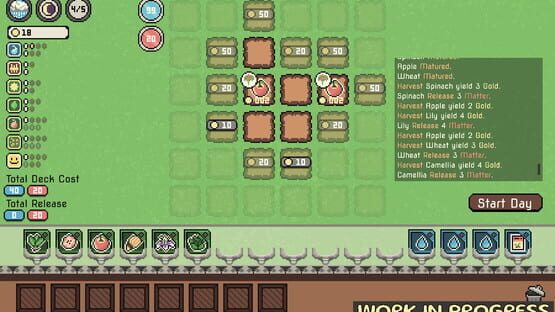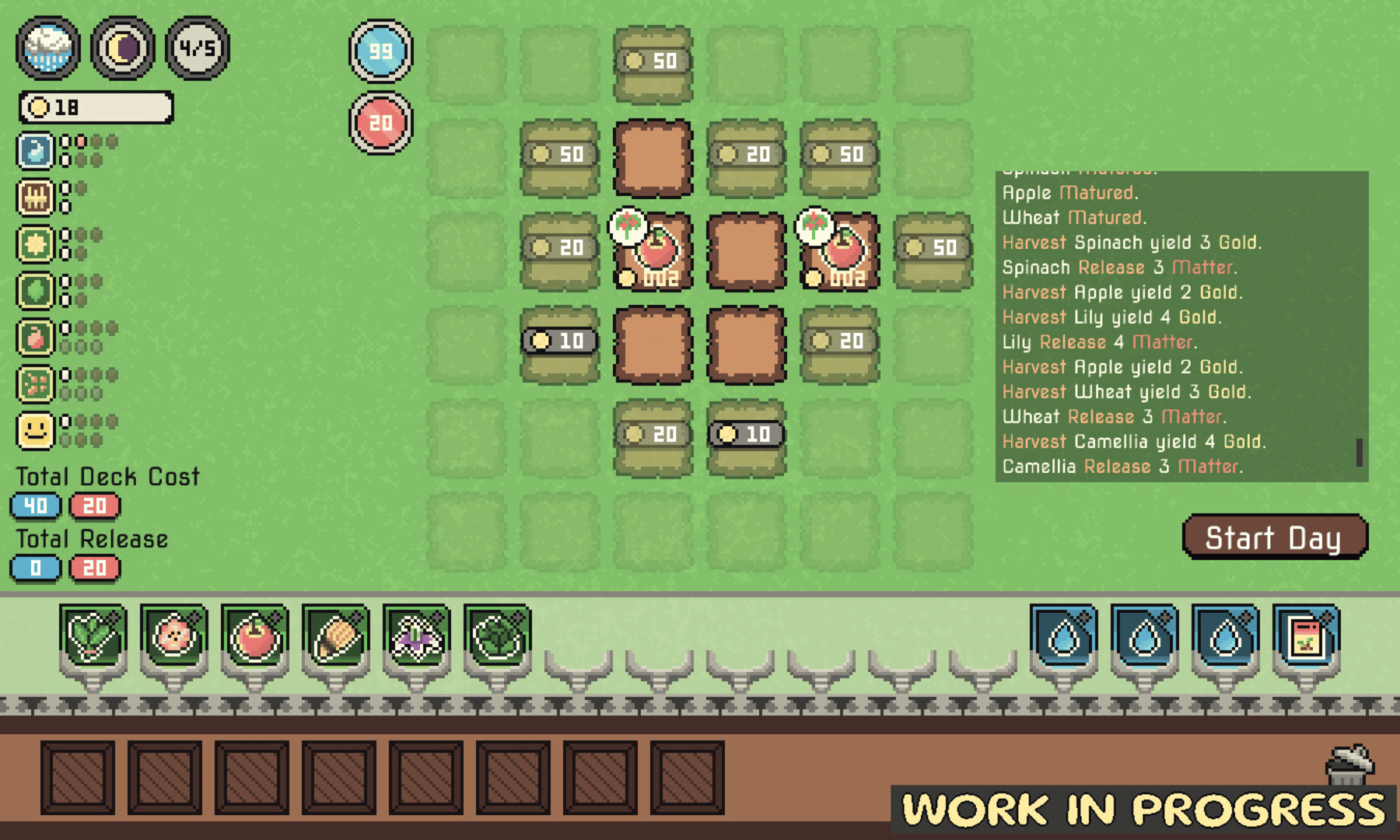 Crop Rotation is a farming-theme card drafting game. Cards are played automatically so you can focus on the deck building and building synergies.
Interesting, but pretty lacking in content. Once you've played through 4 or 5 runs you've seen basically everything the game has to offer.
---
i love this game a lot. the number of possible builds and runs is so, so huge, and the sharp pixel art interface is gorgeous. great sound design and feedback. feels great to play.
---