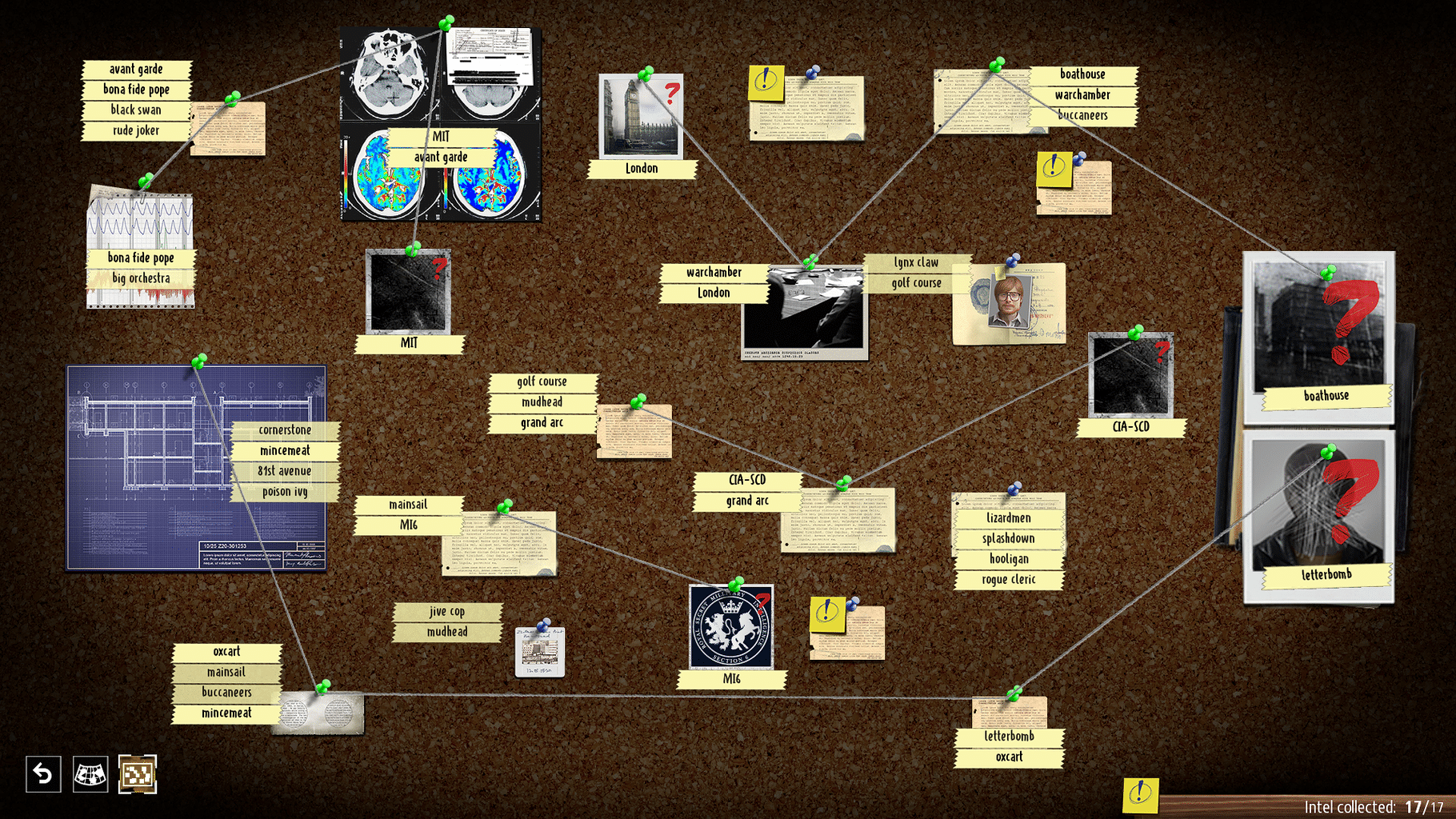 Set in 1983 during the Cold War, Phantom Doctrine is an alternate history thriller in which players lead The Cabal, a secret organization dedicated to fighting a global conspiracy committed to controlling the world by pitting world leaders and nations against one another. Deception is the great equalizer as players will have to operate from the shadows to exploit every vulnerability - ruthlessly interrogate and brainwash enemies and allies alike to create double agents, saboteurs or unwitting collaborators.

Develop and defend your base of operations, recruit agents from the world's many factions, and research new tech to give your operatives the advantage. Campaign missions deliver sprawling tactical encounters that revolve around two key pillars: stealth and explosive, all-out attacks. Your team of operatives can be deployed into the field either fully armed or disguised as civilians, allowing them to infiltrate dangerous areas undetected at the expense of heavy weapons and armor.

Decode and analyze your way through immersive investigations to expose far-reaching conspiracies and elusive targets. Delve into the oppressive dark corners of the volatile 1980s with atmospheric visuals and an unnerving soundtrack by award-winning composer Marcin Przybylowicz of The Witcher 3: Wild Hunt fame.
Phantom Doctrine does a poor job of explaining its core mechanics at the start, and probably lingers around too long in the end. But its basic hook - Cold War urban tactics with a heavy focus on stealth and espionage - is satisfying enough that I'm willing to overlook its sins. All have sinned and fallen short of the glory of Xcom 2, there's no shame in that. This game took me 40 hours to beat, and I really loved 30 of them.
---
would have played it all since the first 2 or 3 hours were fun but im not gonna wait fucking 15 hours real time every single time i finish a mission just for my crew to heal or craft
---