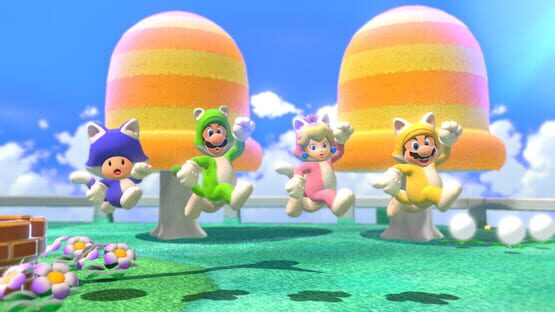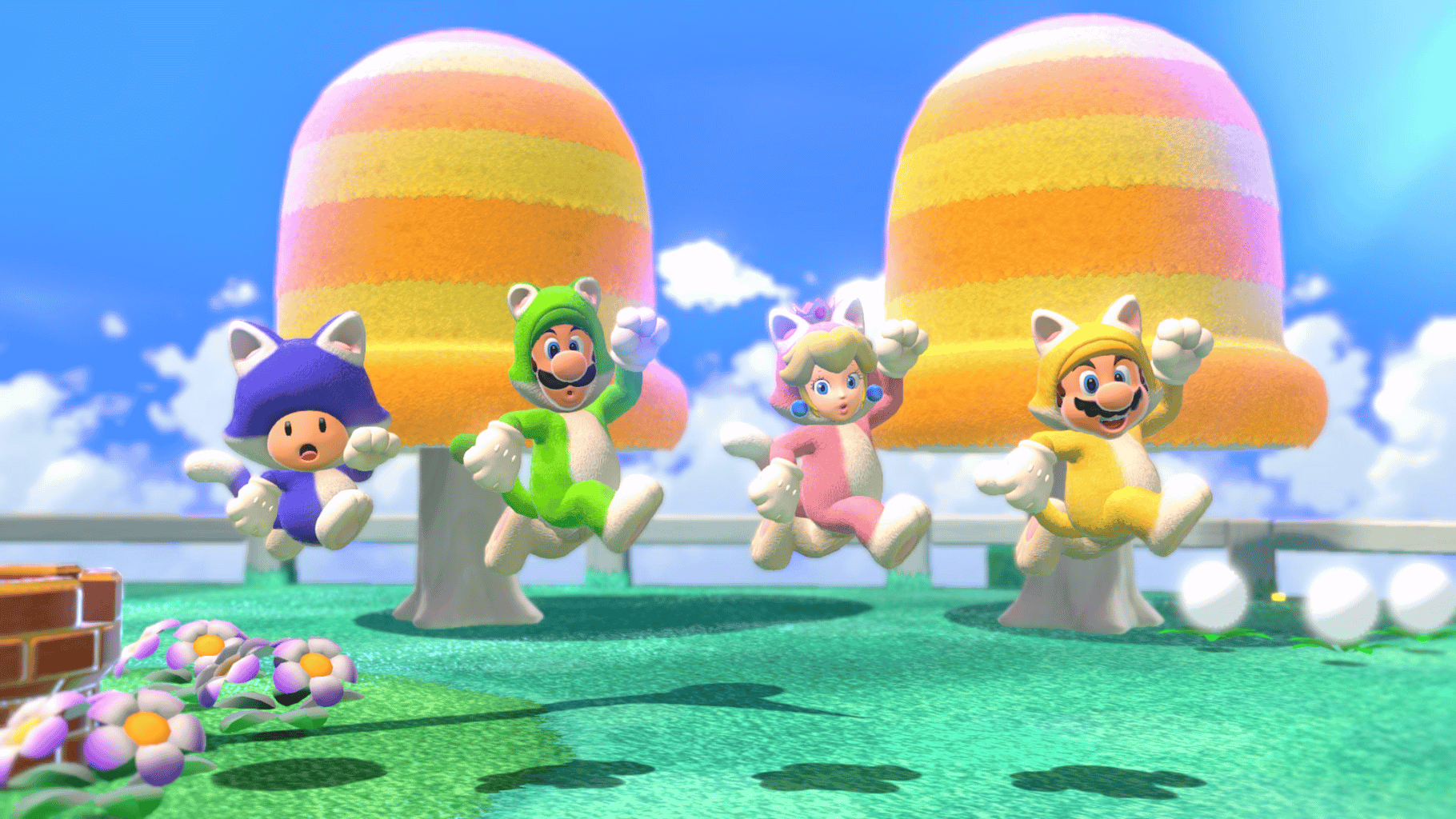 Rescue the Sprixie Princess and her followers by yourself or with three other players in this enhanced version of Super Mario 3D World, released as part of the Super Mario 3D World + Bowser's Fury bundle.
As an enhanced version of Super Mario 3D World, some brand new gameplay improvements have been made to spice up this adventure. All characters have received a boost to their running speed and climb even higher after picking up a Super Bell, making platforming that little bit snappier. You can now also use gyro controls for certain sections of the game that previously required touch controls.
As well as same system and local wireless co-op play with up to four people, you can now play Super Mario 3D World together online for the very first time! Choose your character before each course and use all four characters' different abilities to see everything that the Sprixie Kingdom has to offer.